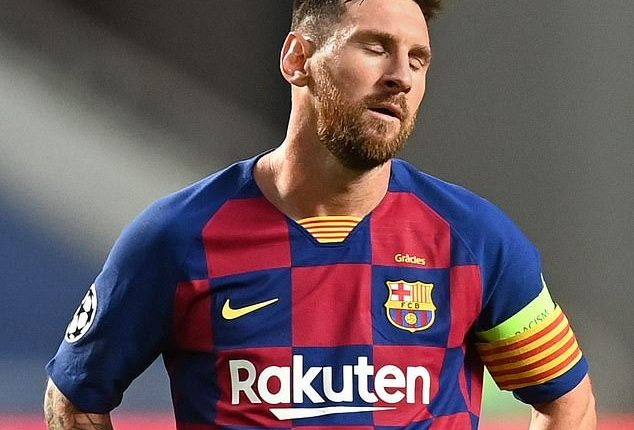 Messi's transfer request disrespects club — Toni Freixa
Toni Freixa, former Barcelona director and current candidate in the Barcelona presidential race, has said that Messi's request for a free transfer has shown lack of respect for the club.
Speaking on Wednesday August 27, 2020, Freixa expressed belief that Messi's move to leave the club would not impact Barcelona negatively because even though he wanted to leave at a time when the clubs faces several crises.
Messi's request for a transfer to another club came as a surprise to the football world after the Catalonia 8-2 defeat they suffered in the hand of European champions Bayern Munich in the Champions League in this month's quarter-finals.
The result is what has led to departure of manager Quique Setien and Eric Abidal, sporting director.
Following the development, Ronald Koeman, Ex-Barcelona defender and former Southampton and Everton boss, has been appointed the new head coach.
Speaking on Radio Marca, Freixa, said, "I am not overly concerned about Messi leaving because everything has an end.
"What is important is that he did it in such an unfortunate way and without respecting the club."
Messi, in his attempt to ensure his transfer to another club for free, would activate a clause in his contract with Barca.
By contrast, Barcelona said that Messi still has one year left on his contract with the club.
The club said that the expiration date that would fulfill Messi's request ends in June.
On that ground, Messi and his potential new club, with Manchester City and Paris Saint-Germain, already getting the most attention, would have to pay up £630million release clause.
Speaking on the release clause, Freixa said, "I am surprised and disappointed as a Barcelona man. I am disappointed by what Messi has done.
"The contracts are to be fulfilled and what Messi has to do is come with €700m and leave," Freixa said.
Freixa is the candidate to replace Josep Maria Bartomeu who has been under press and facing a vote of no confidence as Messi's move to leave Barcelona has sparked anger with supporters.
If Messi was to leave the club, there are a few football clubs that would grab at the opportunity to have the six-time Ballon D'Or winner .
Although, Manchester City and Paris Saint-Germain to earlier have their eyes on the veteran footballer.
As a professional footballer, Messi has scored 634 career goals in 731 matches.