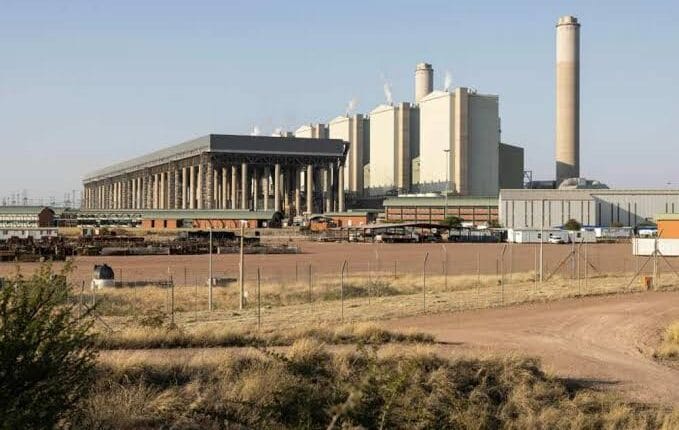 Energy-short South Africa will survive winter: minister
South Africa, which has experienced crippling electricity outages in recent months, will "survive" this winter season thanks to a huge improvement in generation, a cabinet minister said on Saturday.
Electricity Minister Kgosientsho Ramokgopa, who had last month forecast "an incredibly difficult" southern hemisphere winter, on Saturday said power generation had been ramped up to achieve an average output of 60 percent, from 48 percent weeks ago.
The state utility Eskom imposes daily scheduled blackouts, called load-shedding, to safeguard the grid whenever demand outstrips supply.
These have in recent weeks drastically dropped from 12 to around two hours a day.
"We are succeeding in maintaining those levels of efficiency," said the minister.
He credited the change to Eskom mobilising some of the best generation experts and deploying them at the worst-performing power stations whose output is now "surpassing our expectations".
"We are more than confident that we should be able to survive the winter," he told journalists at a national executive committee meeting of the governing African National Congress, taking place at a hotel east of Johannesburg.
"We will not experience the worst-case scenario that we had projected and we will continue to see the improvement," said the minister.
Peak winter demand, projected at 34,000 megawatts, has been down at 30,000 megawatts, he said.
Power cuts have forced many South Africans, who had become hardened to the rolling outages, to find alternative sources such as installing solar units at household level.
"I'm very confident load-shedding will be behind us very soon and we begin to work on creating an additional buffer reserve margin to allow the economy to grow at the desired level," said Ramokgopa.
In May, the central bank forecast GDP will grow by just 0.3 percent this year and that the power cuts alone would cost the continent's most industrialised economy at least two percentage points of growth.
©️ Agence France-Presse