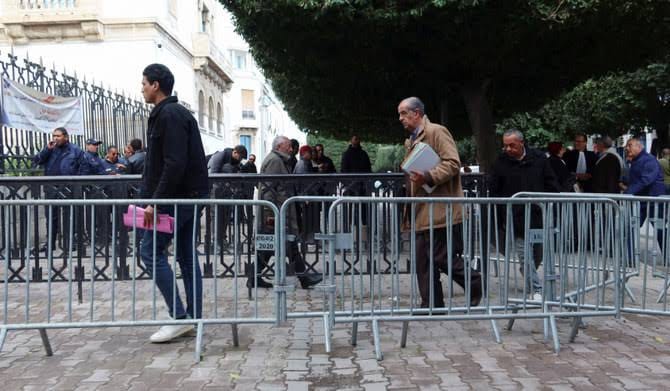 Tunisian judge orders release of President Saied's leading opponents
A Tunisian judge has ordered the release of two prominent political opponents of President Kais Saied, Chaima Issa and Lazhar Akremi, who were detained for nearly five months on charges of conspiring against state security. This move comes after widespread criticism of their arrest and mounting pressure from human rights groups and opposition parties.
Chaima Issa, a leader in the main opposition coalition known as the Salvation Front, has been at the forefront of protests against President Saied over the past two years. Lazhar Akremi, a lawyer and former minister, has also been a vocal critic of the president. Both individuals were among 20 political leaders arrested in February as part of a crackdown on the opposition.
The news of their release was confirmed by their lawyer, Monia Bouali, who informed the Reuters news agency about the judge's decision. Supporters and families of the detainees had gathered near the court in Tunis, demanding their release and holding up pictures of the imprisoned leaders.
Following her release, Chaima Issa expressed her defiance, chanting, "Down with the coup. Down with Kais Saied." She called for an end to the injustice faced by other prisoners and emphasized that imprisoning dissidents would not resolve Tunisia's problems, urging the nation to continue its pursuit of democracy.
However, it is worth noting that while Chaima Issa and Lazhar Akremi were granted their freedom, the judge rejected the defense team's request for the release of other political opponents. This decision has drawn criticism from the main opposition parties, who have denounced the arrests as politically motivated.
President Saied, who froze parliament and dismissed the government in a bold move in July 2021, justifies his actions as necessary to save Tunisia from chaos and corruption. Critics, on the other hand, have labeled his actions a "coup," and human rights organizations have accused the government of conducting a "witch hunt" to suppress freedom of expression.
In addition to the political crisis triggered by Saied's power consolidation, Tunisia is grappling with a severe financial crisis and is seeking foreign aid. European parliamentarians have recently expressed their opposition to any "unconditional agreement" between the European Union and Tunisia, citing concerns about President Saied's actions. They called on Tunisian authorities to release arbitrarily imprisoned opponents, uphold the rights of Tunisian citizens, and support their ongoing struggle for democracy.
The release of Chaima Issa and Lazhar Akremi marks a significant development in Tunisia's political landscape, highlighting the ongoing tensions between President Saied and his opponents. The nation continues to face pressing challenges, including the need for economic stability and the safeguarding of democratic principles, as it strives to navigate a path forward.