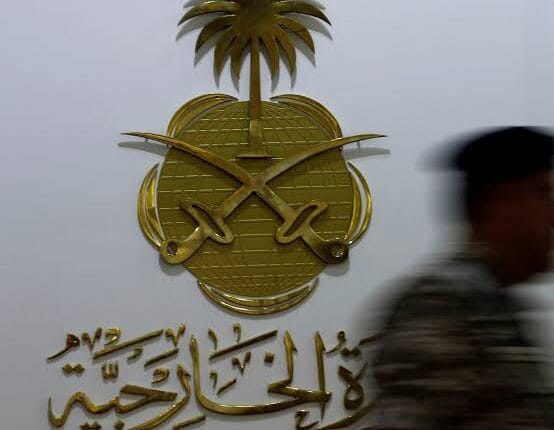 Saudi Arabia summons Danish diplomat over Quran burnings, sparking widespread outrage
Saudi Arabia has taken action in response to the recent burning of the Quran in Copenhagen by summoning Denmark's charge d'affaires to express its strong protest. The Danish diplomat received a memorandum from the Saudi government, demanding an end to such "disgraceful acts" that violate religious teachings, laws, and international norms.
The Gulf country's foreign ministry released a statement on Friday outlining their stance, but refrained from naming the Danish official involved.
The incidents of Quran burnings were carried out by far-right activists in front of the embassies of Iraq, Egypt, and Turkey over the past week. In one demonstration, members of the ultra-nationalist Danish Patriots stomped on the holy book and set it ablaze next to an Iraqi flag. While Danish Foreign Minister Lars Lokke Rasmussen criticized the act as divisive and provocative, he noted that desecrating the Quran is not considered a crime in Denmark.
The repercussions of these public burnings have reverberated across the Muslim world, with countries like Qatar, Jordan, Morocco, Turkey, United Arab Emirates, Iran, and Yemen lodging their own protests in solidarity with Saudi Arabia. Neighboring Sweden also witnessed Quran burnings in recent weeks, further exacerbating the situation.
The gravity of the situation led to the United Nations Human Rights Council (UNHRC) approving a resolution on religious hatred and bigotry in response to the burnings. Pakistan and other member countries of the Organisation of Islamic Cooperation supported the motion, along with non-Muslim majority countries like India and Vietnam. However, the United States and the European Union opposed the resolution, citing concerns about potential interference with freedom of expression.
The tensions between Denmark and Saudi Arabia, as well as the widespread anger across the Muslim world, continue to be a matter of concern for international relations and religious tolerance. The incident has brought to light the delicate balance between freedom of expression and the need to respect and protect religious beliefs and symbols.