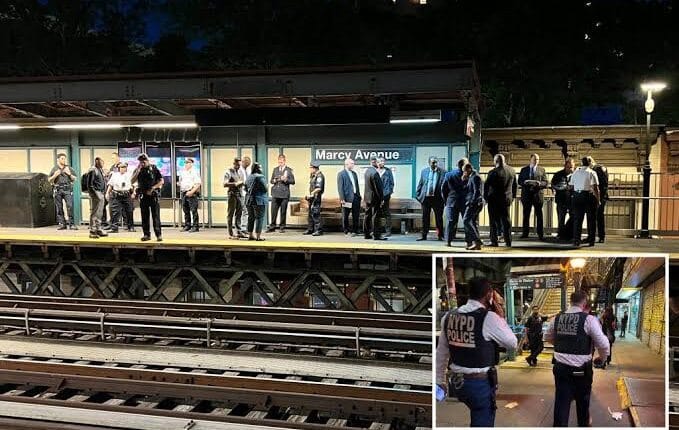 NYPD investigates stabbing on Brooklyn subway
In a recent incident, the New York City Police Department (NYPD) has confirmed that "an individual sustained a stabbing injury with a screwdriver while aboard a subway train in the vicinity of Sunset Park."
According to reports, the victim, a 37-year-old male, endured a single stab wound to the facial area during the late hours, specifically after midnight.
The altercation leading to the assault transpired between the victim and an as-yet unidentified individual, the latter assumed to be the perpetrator.
According to the preliminary details released by the law enforcement authorities, the confrontation between the victim and the assailant unraveled within the confines of an R train carriage stationed at the 25th Street subway station.
Subsequent to this altercation, the victim was subjected to a forceful stab to the face, employing a screwdriver as the weapon of choice by the assailant.
Prompt medical attention was extended to the victim, who was promptly transported to a medical facility for treatment.
The latest information on the victim's condition suggests stability and ongoing recovery efforts.
Meanwhile, the identity of the assailant remains undisclosed, and the individual remains evasive from law enforcement efforts to apprehend them.
The NYPD's ongoing investigation into this incident "aims to establish the precise sequence of events leading up to the altercation, gather further evidence, and identify the individual responsible for this reprehensible act."
As the investigation proceeds, authorities are appealing to the public for any relevant information that could contribute to the identification and subsequent apprehension of the suspect.
The NYPD continues its commitment to maintaining public safety and bringing those responsible for criminal acts to justice.