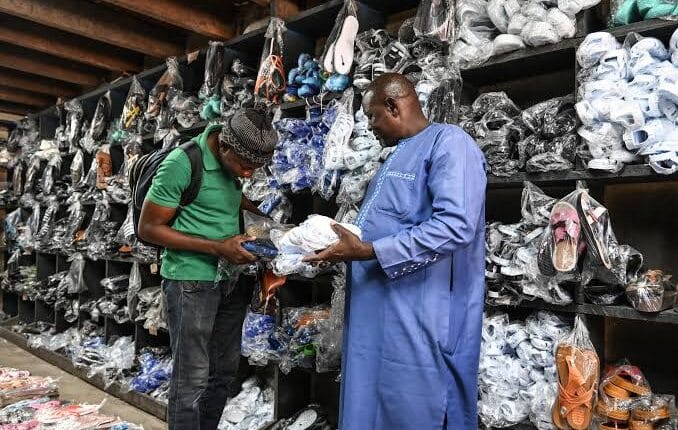 I.Coast's 'leke' sandals for the masses become fashion statement
In Abidjan, the rainy season is coming to an end, but people never put away their "leke" — cheap, water-resistant, plastic sandals, which have become a symbol of Ivorian cultural identity.
"Everyone has worn leke," said Rokia Daniogo, a 33-year-old shopkeeper, as she sat on a street corner in the huge market in the bustling Treichville district, where shoppers browse hundreds of stalls.
"All the children wear leke, even the babies," she added.
"They go off to play ball wearing them, they go off to school with them on," said the mother-of-four, whose children have all been wearing the sandals since they could walk.
A few meters (yards) away stood Ousmane Kaba, who sells — and wears — leke "every day".
"They sell well", especially to people aged 18 to 35 like him, and during the May-September rainy season, he said.
Fellow shopkeeper Mounir Ben said that leke were invented after World War II in France, Ivory Coast's former colonial ruler.
They have been sold in Ivorian markets "for 30 or 40 years" and not even the worldwide success of flip-flops has usurped what has become a symbol of Ivorian identity.
"You will find leke in Senegal and Mali, but not as much as you'll see them in Ivory Coast," said Senegalese trader, Samba Basse.
There are various leke models — plain, transparent or patterned. They are usually in one, or all, of the national colours of orange, white and green.
Some bear the name of famous footballers, such as Ivorian-born French player Basile Boli or Argentinian superstar Lionel Messi.
The price of the footwear is a major factor in their success: they retail at around 1,000 CFA francs, or 1.50 euros ($1.6).
The most expensive leke available in the market cost 2,000 francs. These have thicker soles and are less likely to slip.
Ivorian fashion critic Emmanuelle Keita traces the leke back to the 1980s, when they were worn solely by people with "limited financial means".
"People who played zouglou (a style of music whose early singers denounced the precariousness of student life) had leke on their feet, and zouglou remains the country's best-known musical identity," she said.
"For me, it's an essential fashion accessory for the masses, for the guy who hustles, who works hard," Keita said.
But the item has now reached the level of street chic.
Luxury brands have got in on the leke act, bringing with them luxury prices.
Gucci offers a pair for 400 euros, while Prada's wedge version costs 500 euros — nowadays, all social classes wear them.
"When you're poor, people think that's all you've got," but "when you're rich, it makes you look cool and humble", Keita said.
by Marietou BÂ
©️ Agence France-Presse