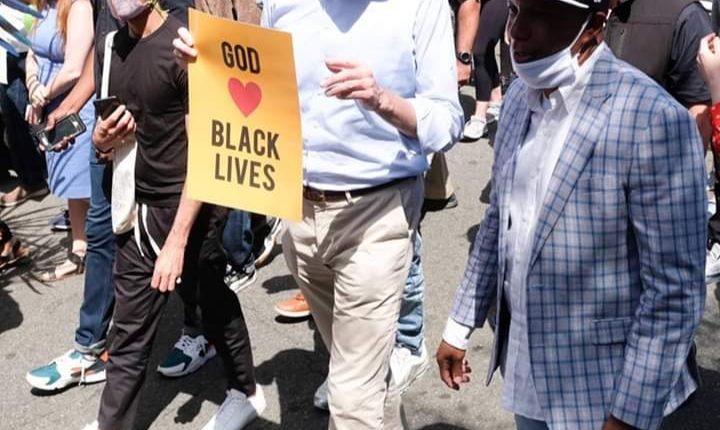 New York Mayor leads movement against killing of black people
The Mayor of New York City, Bill de Blasio, has led a movement organized by Exodus Transitional Community in solidarity with George Floyd.
Mayor Blasio and some New Yorkers
While speaking at the rally which was held on Sunday June 15, 2020, Blasio stated that he shared in the urgency and pain of the moment.
He affirmed that he was certain that the the movement would engender desired change.
Mayor Blasio wrote on his Facebook wall that "Marching with Exodus Transitional Community during today's East Harlem Pray and Protest, I felt the urgency and pain of this moment.
"But I also [have the] confidence that change will come because of the spirit of this movement and because in this city we affirm that Black lives matter."
On May 25, 2020, George Floyd, a 46-year-old black man, was killed in Minneapolis, Minnesota, during an arrest for allegedly using a counterfeit bill.
Derek Chauvin, a white police officer, knelt on Floyd's neck for almost nine minutes while Floyd was handcuffed and lying face down, begging for his life and repeatedly saying "I can't breathe".