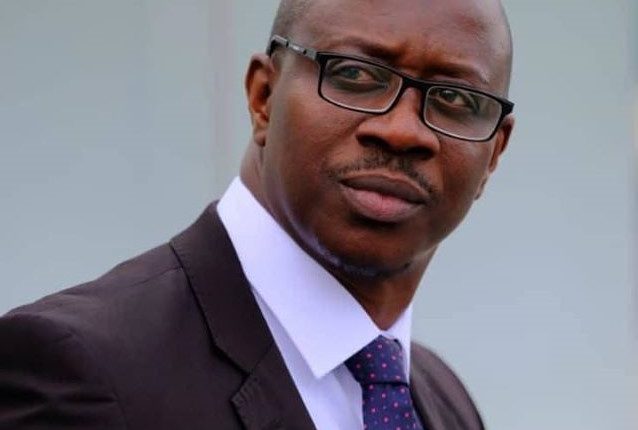 The Gambia Action Party expels presidential candidate over circulation of nude videos, pictures
The Gambia Action Part has announced the expulsion of its presidential candidate, Hon. Lamin Bojang, following the circulation of his nude videos and pictures on the social media.
While disclosing this in a statement signed by the party's Administrative Secretary, Muhammed Kandoro Yaffa, GAP expressed its rude shock to the indecent pictures and videos of Bojang.
GAP noted that it was very much aware of the recent nude videos and photos of "Bojang circulating in the social media platforms and this came as a shock and surprise to the general membership of GAP."
It added that the Executive will to ensure that the images of the party and Bojang are protected from the mess.
It stressed further that the party has less control on what is published in social media platforms.
"Since the beginning of the scandal, everyone connected to the party stands in solidarity with you.
"Until recently, you accused the Senior Members of the party for circulating the
purported nude videos and photos and a press conference was held in your house at Brufut," the statement reads.
"This came as a surprise package to the entire larger family of GAP because no executive member was aware of the Press Conference.
"The National Executive Comnmittee of GAP made the first attempt to lure you to an executive meeting but proved futile because you claimed to have coincidental family meting," the statement adds.
The party explained that the meeting called by the Executive Committce members was aimed at getting first-hand information and Bojang's version of the saga.
The statement affirmed that on July 12, 2020, a unanimous decision was made to suspend Bojang from as GAP's presidential candidate until the outcome of the ongoing investigation.
GAP decried the Bojang's failure to respond to calls of
various media outlets to clarify the scandal in honor of the ongoing investigation. It noted that he went ahead to accuse the Senior Executive Members.
"GAP as a political institution is built
on strong values and principles to uphold the norms and values in a democratic society
without infringement on the people.
"We want to make it crystal clear that your actions are unethical and are not in line with the constitution of the party, as well as our modus operandi.
"Thus, we unanimously agreed to expel you from the party and you're no longer our Presidential Candidate, effective from the 14th of July, 2020," the statement explains.