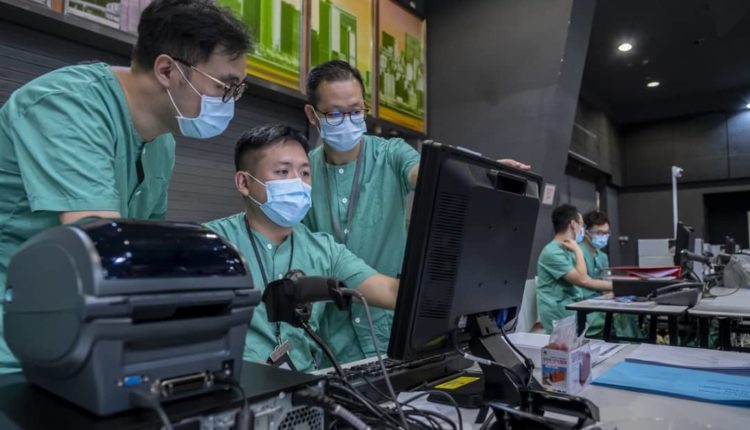 China sends health team to Hong Kong for full-scale Covid-19 testing
The first set of a 60-member team from Beijing that would carry out a full-scale COVID-19 testing in Hong Kong have arrived the city on Sunday.
Seven health officials from China arrived Hong Kong on Sunday July 2, 2020, to commence widespread testing to prevent the looming third wave of the pandemic as the city to battle rise in rates of the infections.
First members of the team to kick start the first Chinese government sponsored initiative to help the city of Hong Kong in the battle against the pandemic, were mostly from Guangdong province, largely from different public hospitals in the region, according to China's National Health Commission.
The initiative by the Chinese government has raised fears in some of Hong Kong residents as many said that Beijing government could use the program for surveillance reason by collecting their DNA samples, according to some local Hong Kong councilors.
Hong Kong authority was swift to dismiss the rumor saying that only Covid-19 testing would be conducted in the city and samples would not leave Hong Kong.
Carrie Lam, Hong Kong leader, while giving reasons behind the initiative on Sunday said resurgence in infection cases pushed her to seek support from Beijing government. She further stated that the authority would try to figure out if every citizen in the city could get tested for the virus.
Meanwhile in July the city saw a surge in cases of infections, and as a result introduced stricter preventive measures including restrictions on large gatherings and compulsory wearing of masks especially in public places.
As of Sunday, Hong Kong has recorded 3,512 cases of the infections, 34 deaths and about 1,959 have so far recovered from the virus.