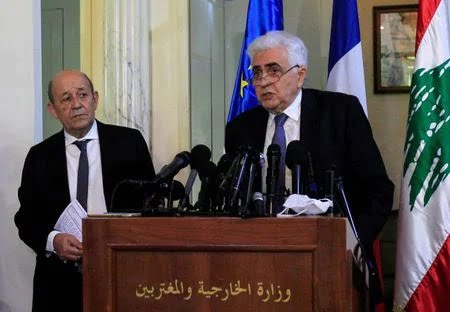 Lebanon's Foreign Minister resigns, cites lack of will to tackle financial meltdown
Nassif Hitti, Lebanese Foreign Minister, has quit from his ministerial position citing lack of will by leaders to enact reform to tackle a financial meltdown that portends economic failure in the country.
Hitti, stating the reason behind his resignation on Monday August 3, 2020, said in a statement, "Given the absence of an effective will to achieve structural, comprehensive reform which our society and the international community have urged us to do, I have decided to resign."
With regards to the country's financial meltdown, foreign donors have said that until the nation wages a holistic war against corruption and all forms of waste that have been standing in the way of development and stability since a 1975-1990 civil war, aid would not be made available to it.
Hitti was appointed Foreign Minister when Prime Minister Hassan Diab took office in January with the backing of Hezbollah movement, an Iran-backed group. He was a former ambassador to the Arab League.
He clearly stated that the country faces a formidable challenge of conflicting interests among its leaders which he said could collapse the country if the leaders fail to come together and work in the interest of the nation.
"I took part in this government to work for one boss called Lebanon, then I found in my country multiple bosses and contradictory interests," said Hitti.
"If they do not come together in the interest of rescuing the Lebanese people, God forbid, the ship will sink with everyone on it," he added.
Hitti's resignation was accepted by President Michel Aoun and Prime Minister Hassan Diab. Following his resignation, Charbel Wehbe was appointed as a new Foreign Minister.
Wehbe, 67, before his appointment, was President Aoun's diplomatic adviser since 2017. He was also a former secretary general of the Foreign Ministry.