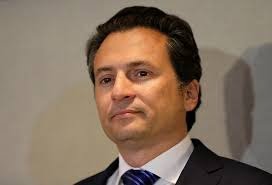 Pemex ex-chief rejects corruption charges, vows to name others
Emilio Lozoya, 45, the former chief executive of Pemex, a Mexican state oil firm, formally called Petroleos Mexicanos, has rejected accusations on corruption charges against him and promised to disclose names behind his alleged crimes.
Lozoya, whose hearing began on Tuesday July 28, 2020, served as Pemex chief from 2012 to 2016 under former President Enrique Pena Nieto.
He was charged with mismanagement of funds for authorizing payment that ran into several hundreds of millions of dollars to acquire Agronitrogenados, a faulty fertilizer plant from Altos Hornos de Mexico, a steelmaker.
Another accusation leveled against Lozoya was his involvement in illicit dealings with Altos Hornos de Mexico for purchasing luxury property.
He was also accused of having members of his family illegally move money in Swiss bank accounts.
Lozoya also stands alleged of soliciting and receiving funds from Odebrecht, a Brazilian firm and channeled the funds into Pena Nieto's presidential campaign in 2012.
He afterwards, serving as Pemex chief, awarded contracts to Odebrecht, according to federal prosecutors. Hearing into the Odebrecht case is scheduled for Wednesday, July 29, 2020.
He however denied any wrongdoing and said that acting as the Pemex chief, ha had followed orders from the then president, Pena Nieto.
Lozoya's trial is one of the country's high-profile cases in the present administration of President Andres Manuel Lopez Obrador, which stands to prove the administration's claim that corruption has plagued the country.
While speaking about the trial, Lopez Obrador said it is a watershed moment that showcases the government's struggle against corruption and said the trial would throw light on how the source of the money.
Speaking about this at a news conference, Lopez Obrador said, "This trial will help a lot to discover how they did it, where the money came from."
Concluding the case on Tuesday, the presiding judge said Lozoya could not leave Mexico and would not be held in custody but would be made to wear electric bracelet.
Also, requests from prosecutors to conclude the case in six months as they continue to gather evidence was granted by the judge.