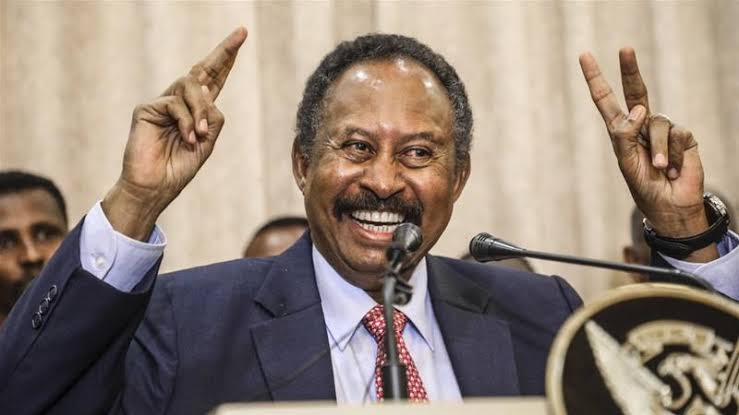 US removes Sudan from terror list to strengthen bilateral relations
The United States has disclosed plan to remove Sudan from its terror list.
This was disclosed in a statement on Saturday August 1, 2020, by the Prime Minister, Abdalla Hamdok.
According to the statement, the United States administration said it would remove the country from the terror list after it was designated a state sponsor of terrorism in 1993 under former US President Bill Clinton.
The designation cut it off from financial markets and strangled its economy.
Abdalla Hamdok stressed the transitional government's adherence to continue working with US President Donald Trump's administration to remove Sudan from the list and allow it to become part of the international community.
He praised the role played by the Senate Foreign Relations Committee and Senator Chris Coons, a Democrat known for his interest in Africa who urged US Secretary of State Mike Pompeo to "do everything" he can to support Hamdok and seize the chance "to build a new democratic partner in the region."
On Thursday, Pompeo told the Committee he wants to delist Sudan, adding that legislation on a settlement should come before Congress "in the very, very near term."
"There's a chance not only for a democracy to begin to be built out, but perhaps regional opportunities that could flow from that as well," he stressed.
On June 26, Pompeo held a phone call with Hamdok, during which they discussed means to strengthen the US-Sudan bilateral relationship and reviewed progress towards addressing the policy and statutory requirements for consideration of the rescission of Sudan's State Sponsor of Terrorism designation.
Sudan's Foreign Ministry spokesman Haydar Badawi Sadig, for his part, said Pompeo's remarks indicate that his country will soon be delisted.
He told Asharq Al-Awsat that his country welcomes the US willingness to end this issue and hopes to accelerate its implementation.
Sadig further pointed out that Pompeo and Coons's keenness to remove Sudan from the terror list indicates both US executive and legislative bodies' attempts to support the democratic transformation in Sudan.
"This would constitute an opportunity and a different model in Sudan's troubled environment and is compatible with Sudan's aspiration to be delisted," he noted.