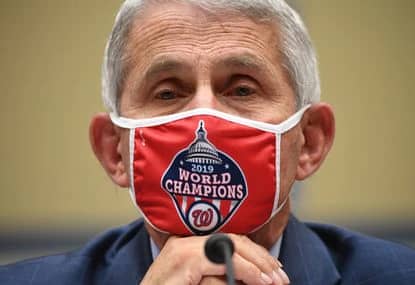 Fauci's family battles death threat, seeks armed protection
Dr. Anthony Fauci has sought armed protection, following the death threats against him and his family.
While disclosing this on Wednesday August 5, 2020, Fauci stated that death his daughter had encountered several harassment and thus will require armed protection to stay safe.
He added that the threats were as a result of the safety guidelines, which were to quell the spread of the coronavirus infection.
The White House COVID-19 pointman said his statements had drawn the wrath of some Americans who believe government has no right to mandate them.
He said, "The unseemly things that crises bring out in the world; it brings out the best of people and the worst of people."
"And getting death threats to my family and harassing my daughters to the point where I have to get security — it's amazing," he added.
Fauci, who for 36 years has served as the director of the National Institute of Allergy and Infectious Diseases, has had a security team since April.
The 79 year old doctor explained that "I wouldn't have imagined in my wildest dreams that people who object to things that are pure public health principles are so set against it and don't like what you and I say, namely in the world of science.
"And they actually threaten you. I mean, that to me is just strange."
"I think it's not just related to science. It's almost related to authority and a mistrust in authority that spills over because in some respects, scientists — because they're trying to present data — may be looked at … as being an authoritative figure," said Fauci.
As of Wednesday evening, the confirmed U.S. death toll topped 157,000 victims, according to health tracker tracker Johns Hopkins University.
In total, more than 4.8 million national COVID-19 cases have been reported.