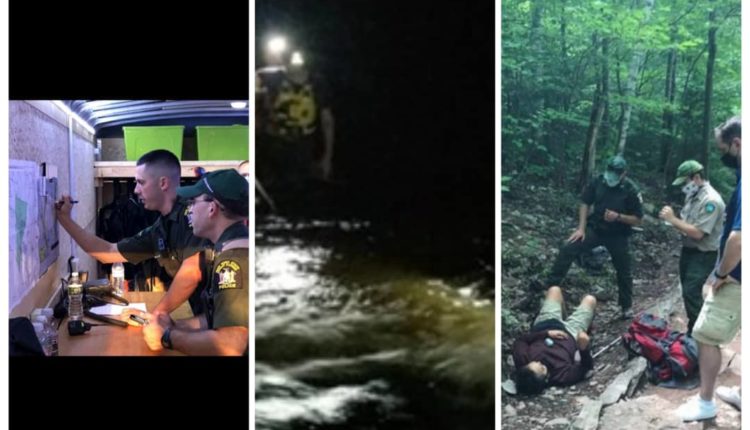 NYS DEC celebrates 50th anniversary, recounts success
New York State's Department of Environmental Conservation (DEC) Forest Rangers recounted the several success rescue missions of its officers.
The City's DEC stated that it responds to search and rescue incidents, in collaboration with other state agencies, local emergency response organizations, and volunteer search and rescue groups.
During the celebration of its 50th anniversary on Wednesday August 12, 2020, DEC's Commissioner, Basil Seggos, recounted the total missions embarked on last year.
He said that a total of 336 search and rescue missions, 74 wildfires which burned 212 acres, 29 prescribed fires which burned and rejuvenated 645 acres and 2,507 arrests were made in 2019.
Commissioner Seggos said, "DEC celebrates 50th anniversary this year, but our Forest Rangers have been on the front lines for even longer, protecting New York's wildlife, natural resources, residents, and visitors for more than a century."
He added that the State's brave Forest Rangers have a vast knowledge of first aid, land navigation, and technical rescue techniques that are critical to the success of their missions in remote wilderness areas, rugged mountainous peaks, white water rivers, frozen lakes, and forested areas statewide.
In a press report, Seggos recounted a wilderness rescue mission which located a female hiker feeling sick at Kaaterskill Falls.
The 22 year old hiker was rescued in a middle pool of falls, she was found dizzy and nauseated.
Emergency Medical service staff were contacted and she was handed over. Though she declined additional medical care.
Another wilderness rescue which involved a 44-year-old man found laying on the ground next to the yellow trail on his way back from Kaaterskill Falls.
The man who was recovering from COVID-19, lost his consciousness after not getting enough oxygen. Family members waved down Assistant Forest Ranger Lassalle who called Forest Ranger Bink and Lt. Pachan.
The Rangers arrived on scene and medically evaluated the ill hiker. After some rest, the hiker was able to slowly walk back to the Laurel House trailhead with assistance from the Forest Rangers. Once at the trailhead, Hunter Ambulance evaluated the man and he declined further medical care.
"We are proud of the work our Forest Rangers perform and look forward to another 50 years and beyond of highly trained service," the Commissioner concluded.