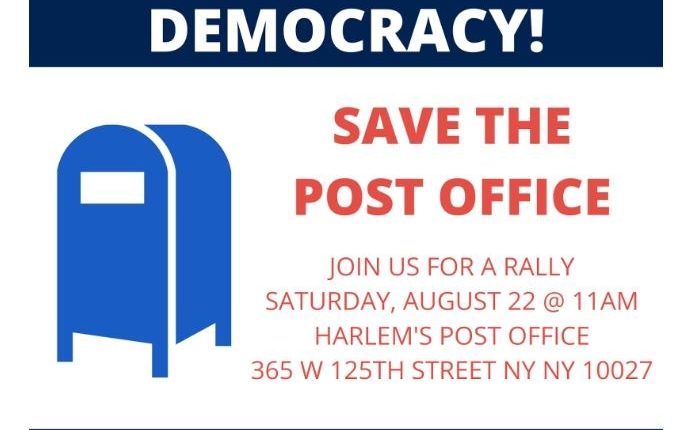 NYC District 7 council candidate organizes rally to protect post-office from Trump
Maria Ordoñez, New York City Council candidate for District 7, has announced that she will be leading a rally at the Harlem Post Office to advocate for the funding of the U.S Postal Service and protect democracy during the pandemic.
She stated that the rally is aimed at saving the post office from President Trump and to also demand the resignation of postmaster General DeJoy.
Maria Ordoñez said, "The Trump administration's underfunding and attacks on the Postal Service in order to harm voting by mail is severely detrimental to our democracy."
"The attacks on the USPS only serve to undermine our democracy and further disenfranchise voters."
"The cut in funding has left small businesses who rely on the USPS extremely vulnerable – with 98% of New York's economy comprised of small businesses, we must protect those in our city who are crucial to us." she added.
Ordoñez urged those who are able to join on Saturday, to rally for the demand that the mailboxes that were taken due to funding cuts be returned, and for the USPS to be fully funded.
"As we approach the Presidential Election in November, we need the US Postal Service more than ever, and it needs us to stand beside it." she stated.