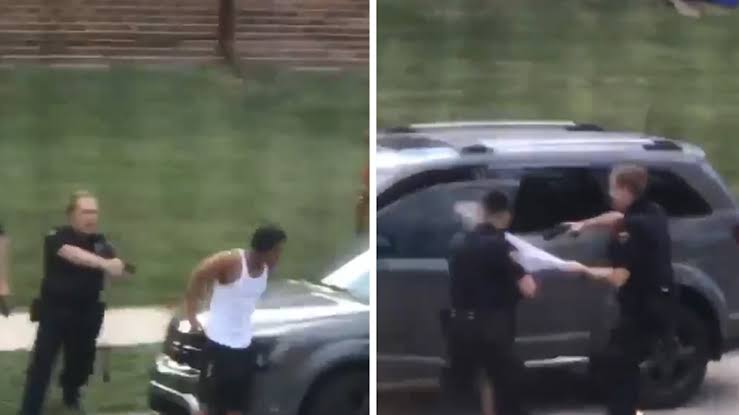 White cop shoots unarmed Black man in Wisconsin
An unarmed Black man has been shot in the back seven times by a white police officer in front of his children in Wisconsin.
The shooting which happened in Wisconsin on Sunday August 23, 2020, caused serious rioting and looting as the County of Kenosha declared a state of emergency.
It was reported that a curfew was put into effect by authorities until 7am on Monday.
Jacob Blake, 29, was rushed to hospital following the shooting in Kenosha that prompted neighbors and crowds to gather and confront officers at the scene on Sunday night.
Early Monday, family members posted that Blake was in a stable condition at the ICU in Froedtert Hospital, Milwaukee.
Wisconsin Governor, Tony Evers, issued a statement denouncing 'excessive use of force' by police.
As the video of the shooting quickly went viral, protesters took to the streets of Kenosha, where police are on high alert.
A large crowd numbering hundreds of protesters gathered outside a Kenosha police station chanting 'Black Lives Matter' and other slogans denouncing law enforcement.
"Demonstrators set fire to vehicles and smashed police cruiser windows as they faced off with police, who set off tear gas canisters to try to disperse the crowd," an official said.