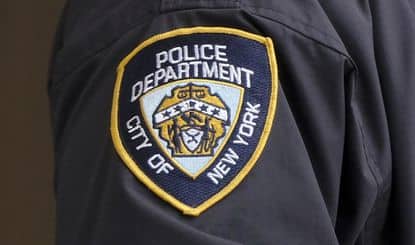 Two NYPD cops arrested for drunk driving in Manhattan, Brooklyn
NYPD have reported that two off-duty NYPD cops have been arrested for drunk driving in separate incidents in Manhattan and Brooklyn.
It was reported that one of them, Officer Jassmin Arocho, was caught after she rear-ended a 2020 Jaguar SUV at a red light on the corner of W. 141st St. and Broadway in Harlem around 9:45 p.m on Friday.
Cops determined that Arocho, 43, was intoxicated and charged her with drunk driving. No injuries were reported.
According to the police, the second arrest was made about eight hours later in Brooklyn when off-duty "NYPD Detective John Matzen slammed his 2020 Chevrolet into two empty parked cars near the corner of Rockaway Ave. and Avenue D in Canarsie."
"Matzen, 38, appeared drunk and was taken into custody, then charged with drunk driving and refusing to take a breathalyzer," the police added.
The arraignments for both cops were pending Saturday.