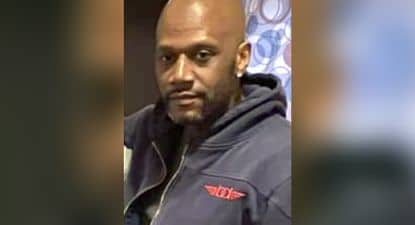 Grand jury to probe Daniel Prude's death in custody of Rochester police
A grand jury has stated that it will investigate the death of Daniel Prude in the custody of Rochester police officers who restrained him with a hood and held him down the street.
State Attorney General Letitia James announced this Saturday September 4, 2020.
James said the panel would immediately begin an "exhaustive investigation" into Prude's death, which has sparked protests after a disturbing video of the previously little-reported incident surfaced last week.
"The Prude family and the Rochester community have been through great pain and anguish," James said in a statement.
Prude's death in police custody in March — which only became public knowledge on Wednesday — has roiled New York's third-largest city, with protesters demanding more accountability for police.
Fresh protests were planned Saturday on the street where Prude, a Black man, was detained by white officers on March 23. He died of his injuries on March 30.
Advocates say Prude's death and the actions of seven now-suspended Rochester police officers — including one who covered the his head with a so-called "spit hood" — reflect racism.
Also, say advocates, the police actions demonstrate how cops are ill-equipped to deal with people suffering mental problems.
"We do not need violent workers with guns to respond to mental health crises," said Stanley Martin, an organizer of Free the People Rochester.
Prude's family has said he appeared to be spiraling into crisis in the hours before police handcuffed him and pinned him face down on a street March 23. In the video, police are also seen covering his head with the white "spit hood," designed to protect police from bodily fluids.
"You're trying to kill me!" the 41-year-old man is heard saying. He was taken off life support on March 30.
The Monroe County medical examiner ruled Prude's death a homicide. None of the officers involved have been charged.