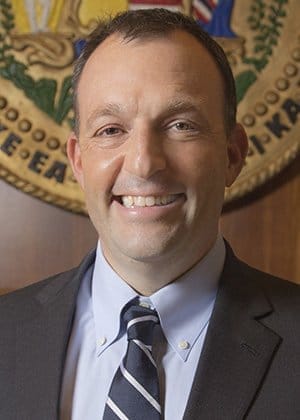 Hawaii Lt. Gov Josh Green tests positive for COVID-19
Hawaii Lt. Gov. Josh Green has tested positive for coronavirus, according to the announcement from his office.
Green's office confirmed receipt of his results and is isolating in a bedroom at his home, while adding that one of his staff has also tested positive for the virus.
"Lt. Gov. Green plans to continue his duties from his home as long as he's feeling well," Green's office said in a press release on Saturday.
The office said Dr. Green reports that he feels fine and plans to update friends and family as he goes through what thousands of Hawaii citizens are experiencing.
Green was on staff in the Kohala Hospital emergency department on Saturday, Sunday and Monday.
"Per our emergency management protocols, we immediately began tracing and testing all employees who had contact with Dr. Green," said Kohala Hospital Administrator Gino Amar said in a recent press release.
"I have also been in touch with the patients who Dr. Green treated over the weekend. We will be conducting two rounds of COVID testing for each of those patients," Amar said.
A staff member working for Lt. Gov. Josh Green has tested positive for the coronavirus.
The lieutenant governor's office, with 14 employees that include administrative, executive staff and security, was notified at 9 a.m. the day of the infection and arrangements are underway to ensure they will all be quarantined and get tested, a spokeswoman for Green wrote in an email.
Green, who is head of the state's COVID-19 response, tested negative for the virus last week before his emergency room shift at Kohala Hospital on the Big Island.
However, he was in close contact with the staff member and was tested again.
Green said proper protocols will be followed to ensure the health and safety of the team members first and foremost.