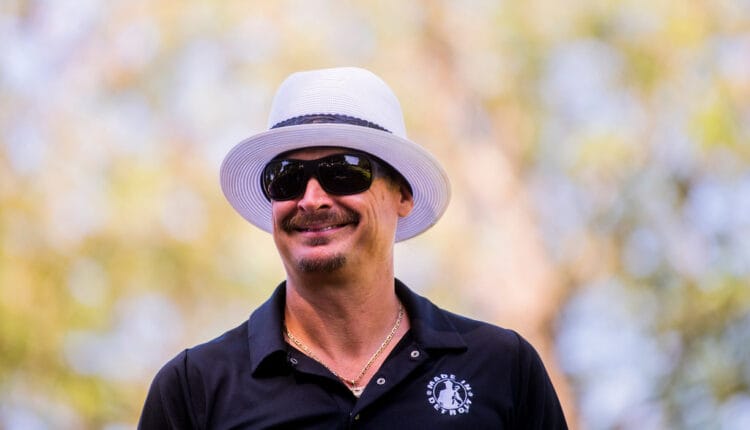 Kid Rock joins Donald Trump Jr. for Michigan's presidential rally
Donald J. Trump for President, Inc. has announced that Kid Rock will be present at a campaign rally Monday, Sept. 14 in Macomb County to promote the president's reelection campaign.
The event is scheduled for 7 p.m. at Bumpers Landing Boat Club in Harrison Township, 31970 North River Road.
Doors open at 6 p.m. Monday for the Trump campaign rally.
Among several events being hosted by Donald Trump J. is the 'Make America Great Again!' planned for Iowa, Wisconsin, Pennsylvania, and Georgia.
Kid Rock has expressed support for President Trump in the past, including his February's photo post on Instagram of the pair on a golf course.
Besides Kid Rock, who is a native of Macomb County, the rally will feature Kimberly Guilfoyle, President Trump's senior advisor and Trump Jr.'s girlfriend.
The rally is free, general admission but people are asked to register, permitting first come first served two tickets per mobile number.
The Trump campaign event, originally scheduled for Tuesday, Sept. 15 at 6 p.m., comes on the heels of the president's Sept. 10th campaign stop in Freeland.
Michigan is a key battleground state, as both presidential nominees visited last week.
Democratic presidential nominee Joe Biden visited the UAW Region 1 headquarters in Macomb County, where he addressed a small crowd of about a dozen people.
Joe Biden said Trump betrayed Americans by downplaying threat of COVID-19.
The former vice president unveiled his plan to restore American manufacturing jobs through a combination of tax hikes on companies that move jobs overseas and tax incentives for businesses that make investments in domestic job growth.
Biden's wife, Jill Biden, is also in Michigan this week campaigning, while on Tuesday, September 15, she will travel to Grand Rapids and Battle Creek.
Donald Trump's Michigan rally draws estimated 5,500 supporters to crowded aircraft hangar.