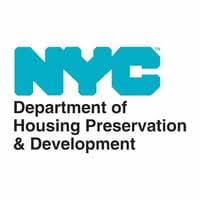 Expressions of Interest: DHPD requests response to provide education, services to housing seekers
The New York State Department of Housing Preservation and Development has requested a response from qualified community-based organizations to provide education and services to assist affordable housing seekers.
The response to the Expressions of Interest will help to prepare and apply for housing.
According to the Department, the response will also assist in providing information to clients about free "Ready to Rent" financial counseling services available through the City Council-designated financial counseling provider, Ariva.
This funding supports the "Ready to Rent" program, which is an inter-agency initiative managed by HPD and the NYC Department of Consumer Affairs.
A central component of this program is to support and expand the capacity of housing organizations and community social service providers, which is critical to the success of the New Yorkers looking for affordable housing.
Interested parties may register and download the RFEI via the HPD website
The RFEI contains a detailed description of the program, eligibility criteria and application requirements.
The deadline for submissions is Friday, October 16, 2020 at 2:00pm. Submissions must be emailed to Ambassadors@hpd.nyc.gov