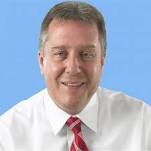 Daniel Dromm mourns late Justice Ruth Bader
Daniel Dromm, a New York State Council member, has expressed his condolences to the family of the US Supreme Court Justice, late Ruth Bader, who died at 87.
This was disclosed in a statement released from the office of Daniel Dromm on Saturday September 19, 2020.
"I join millions of Americans in mourning the loss of Justice Ruth Bader Ginsburg, one of the brightest and best legal minds this country has ever known," said Dromm.
"Today is a painful day for all who value equality and justice," he added.
According to the Council member, Justice Ginsburg's decisions safeguarded the rights of women, immigrants, black Americans, members of the LGBTQ+ community and so many other traditionally disenfranchised groups.
He stated that her rulings shaped the course of American history.
"The impact they had cannot overstated. May her memory be for a blessing, and may she rest in peace.
"For the good of the nation, we must all do our part to ensure that her successor similarly honors the US Constitution and cherishes human rights, Dromm said.
He said that President Trump and Majority Leader McConnell should know that the entire world is watching.
"They must not play political games with our nation's judicial branch," he concluded.