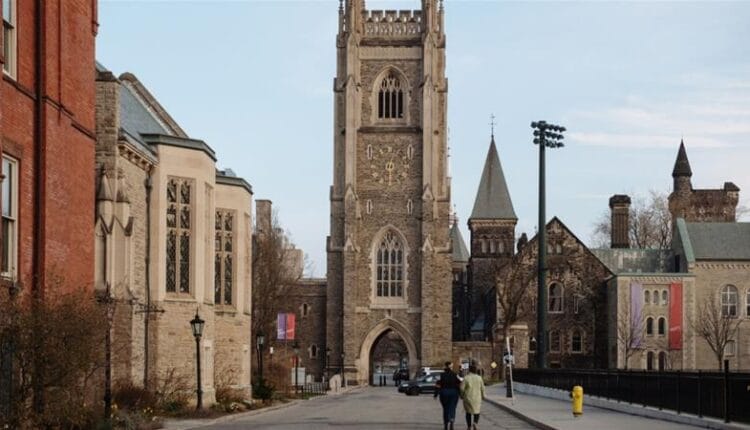 Toronto varsity dismisses scholar over work on Israel's human rights abuses in Palestine
Students and teachers at the University of Toronto have called for the reinstatement of an international scholar's job offer.
The appointment of Valentina Azarova, director of the International Human Rights Program, was allegedly rescinded by management over her work on Israel's human rights abuses in the occupied Palestinian territories.
The university's law school has been accused of blocking the hiring of Azarova following pressure by a sitting federal judge, who is also a major donor to the faculty, according to emails seen by the Toronto Star newspaper.
In an email sent to law school Dean Edward Iacobucci on September 12, also seen by Canadian daily The Globe and Mail, two former directors of the IHRP programme said the school made an offer to Azarova that she accepted in August.
"When a judge in the Tax Court of Canada, whose name has not been disclosed, expressed concerns about Azarova, Iacobucci rescinded the offer," media reports said on Thursday.
The decision led to a series of resignations at the university, including law professor Audrey Macklin, who chaired the hiring committee that unanimously found Azarova to be the best candidate for the position.
On Thursday, a second member of the committee, Vincent Wong, resigned.
The IHRP programme's three-member advisory board – Vincent Chiao, Trudo Lemmens and Anna Su – have also resigned.
More than 100 students and alumni have also sent a letter to Iacobucci, calling for a "thorough and public review of donor practices at the law school, as well as of the alleged improper external influence and pressure by, in this case, a member of the judiciary".
"As a public institution, the Faculty should not be swayed by wealth and influence at the expense of academic freedom and fair and accountable hiring practices," the letter says.
The letter cals on the Faculty to reinstate Dr Azarova's offer and to apologise for this improper interference in the hiring process.
"As students, we look to the IHRP to engage with pressing international legal issues, including Israel's occupation of the Palestinian territories," the letter reads.