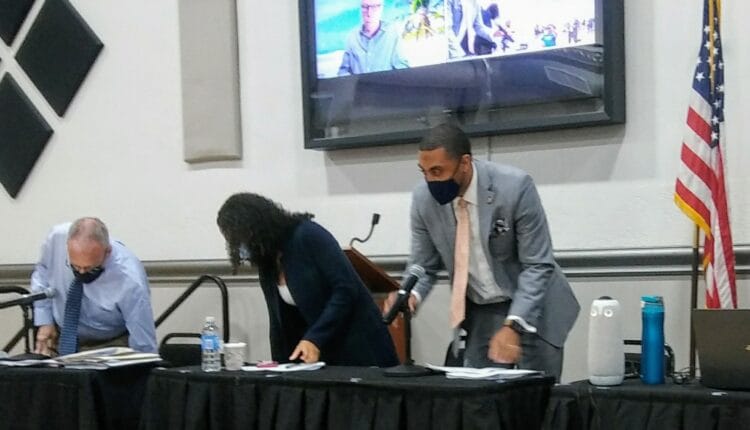 State senator Jamaal Bailey elected new Bronx Democratic County leader
The Bronx Democratic County committee has held a meeting and elected the election of a new Bronx Democratic County leader.
The event was held at Monroe College with minimal attendance.
In the County Committee meeting Assemblywoman Latoya Joiner was re-elected as the Bronx Democratic County Committee Chair, and the meeting ended rather quickly with only minor technical problems.
It was predicted that Senator Bailey would be the new Bronx Democratic County Leader.
There had been talk of a challenger, but that was all just talk as the person named Assemblyman Victor Pichardo was the person who nominated Senator Bailey for County Leader.
After a few seconds of the nomination the vote was called.
It was also predicted that Senator Bailey would win easily, but that it would not be unanimous.
One or more district leaders are expected to to abstain rather than vote no against Senator Bailey, and the prediction was right on the money.
78th A.D. Female District Leader Maria Gonzalez was absent, and 80th A.D. Female District Leader Irene Estrada abstained. Ms. Estrada would later tell me that she voted the way the people of her district wanted her to do. She also mentioned not seeing her state senator, but the 80th A.D. is represented by three different state senators, with State Senator Alessandria Biaggi representing most of the district.
New Bronx Democratic County Leader State Senator Jamaal Bailey took his seat, gave thanks to all those who voted for him, and spoke about bringing the Bronx Democratic Party forward, by involving all Bronx Democrats to help him.
It should be noted that Senator Bailey like the previous county leader is a Mets fan.