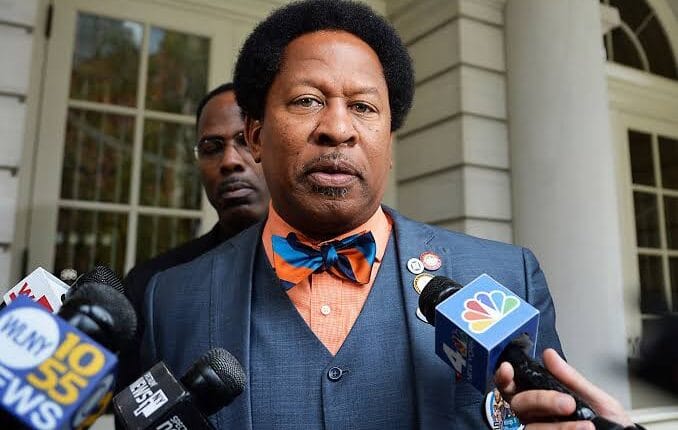 Bronx representative Andy King expresses disappointment over NYC Council decision
The representative of the 12th District in the Bronx, Andy King, has expressed disappointment at the decision of the decision made by the NYC Council.
King, who expressed this in a statement on Monday October 5, 2020, stated that it is very disappointing that he was removed from a position that has allowed him to serve his community for almost 8 years.
"As a representative of the 12th District in the Bronx, it is very disappointing to be removed from a position that has allowed me to serve my community for almost 8 years.
"I am very saddened and disheartened by the decision made by the New York City Council in today's Stated meeting," he said.
King further noted that he was very certain that those who voted for his removal did not follow due process.
"It is clear to me from the narrative spun by my colleagues today, in casting their vote to remove me, that they did not consult the transcripts of the hearing that was held by the Committee on Standards and Ethics," he said.
He continued that "It is also apparent that they did not review any of the evidence presented against me during the hearing."
He maintained that many of his colleagues condemned sexual harassment before casting their vote. He stressed that it was a case of sexual harassment.
"I like them, repudiate sexual harassment in any form, and have always worked to ensure that woman's rights are protected, supported and enriched.
"This case had nothing to do with sexual harassment," he stressed.
According to the Supreme Court Justice Clarence Thomas, it was a high tech lynching orchestrated by his political enemies to satisfy their agenda.
King therefore stated that people of his district will not be disenfranchised nor dictated to by the mighty and powerful, who work to suppress the voices of black and brown people across this city.
"Not one member of the City Council in the history of this body has been expelled for conduct that does not constitute a crime. I will be addressing this disparity with my lawyers, and working hard to protect the rights of the people in my district— whose voices were stolen and silenced today," he said.
"Please know that I appreciate all of the prayers from everyone who has supported me over the years, and those who continue to support me. Onward to Court we march. God Bless, he concluded.