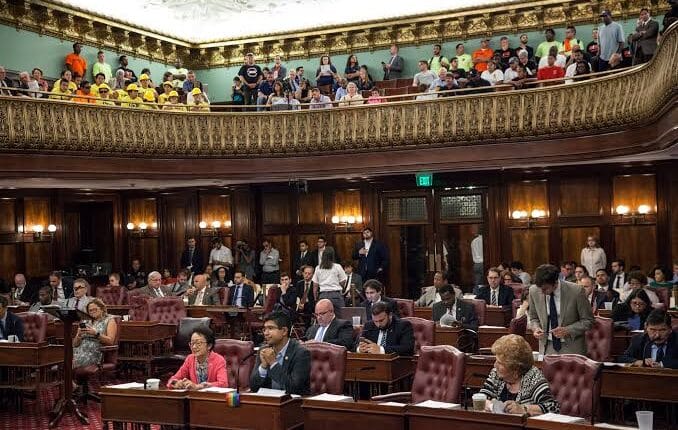 NYC Council declares November 30 Peacelighting Day, Peace December
The New York City Council has made it official to observe International Peacelighting Day on November 30th and the month of December as Peace month in the city.
This was disclosed on Wednesday October 14, 2020, by a New Yorker, Sheikh Musa Drammeh.
Drammeh stated that although Peace December started in 2010, this declaration makes it even more official.
"For the first this year therefore, New Yorkers from backgrounds will hold candle-lighting ceremonies in their localities on November 30th throughout the city.
He appreciated the city council members who have voted for this peaceful coexistence resolution that was sponsored by Councilmen Fernando Cabrera and Ruben Diaz.
In document signed by the Speaker for the entire Council, Corey Johnson, it was stated that the essence of the celebration is to drive out darkness that threatens unity and peaceful coexistence among the New Yorkers.
"On this occasion, we light candles to drive out darkness that threatens our world today in our era while demagogues promote division; nationalism and violent extremism views, we continue to champion peace, love and inherent human rights and dignity of people everywhere," the statement reads.
In 2010, NY peace coalition which comprises representatives from houses of worship, elected officials, school, civil, business and community leaders, came together for a historic installation of Peace December," it adds.
It further states that the initiative was borne out of the need to combat crime and violence and to herald a call for peace.
It continues that in the midst of global political chaos, heightened religious extremism, widening socioeconomic gaps and persistent domestic abuses Peace December is more important.
According to the document, Peace December offers a special opportunity to reflect upon the great strides made and the progress achieved not only within this year but over the course of the last decade.
This month marks the brink of a new year and new era full of possibility for all.