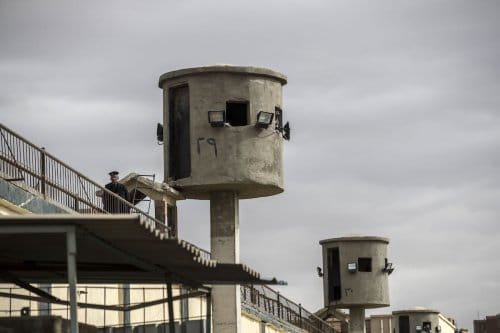 Hunger strike in Tora Istiqbal prison escalates, reaches 75% inmates
A hunger strike in Tora Istiqbal Prison which has started since Sunday October 11, 2020, has escalated to reach nearly 75 per cent of inmates at the prison.
WeRecord, an human rights organisation, disclosed this in a statement on October 16, 2020.
"All prisoners in cell A declared they were going on hunger strike, except for four cells, while 70 per cent of block B announced they would join the strike, 50 per cent of ward C, and 100 per cent of block D," the statement reads
The hunger strike was reportedly sparked by the torture of two inmates with electric shocks earlier this month.
The inmates, according to reports, were stripped of their clothes, their cells emptied, and they were taken to disciplinary cells in their underwear.
"Other detainees have had their food, mattresses, fans and personal belongings confiscated from the cells, are prohibited from visiting the clinic, the canteen, and the exercise yard, and are placed in handcuffs when their family come to visit." the statement adds.
Detainees are demanding that a "credible investigation be carried out into the treatment of the detainees" and until then are not eating the "small amounts of food supplied by the prison administration."
Already the elderly and prisoners with chronic diseases or deteriorating health conditions' lives are at risk from the shortage of food.