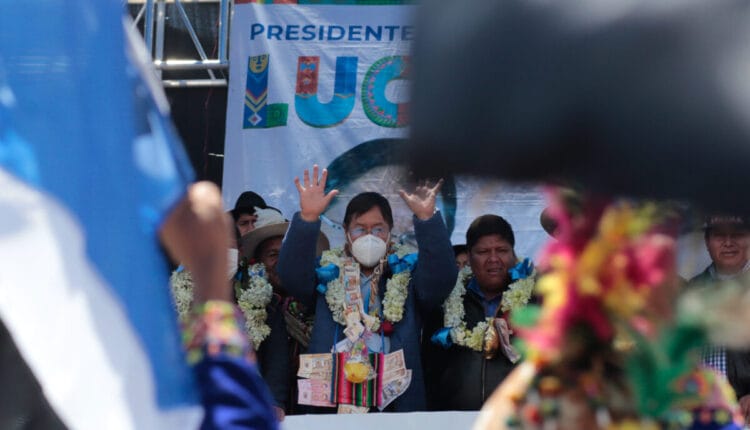 Iran expresses support for new Bolivia government
Iran's President Hassan Rouhani has expressed Tehran's support for the new Bolivian government and welcomed its "return to democracy".
This was after Bolivia's election results last week saw the Movement to Socialism (MAS) party receiving 55 per cent of the votes and overall majorities in both houses of Congress.
In a message on Saturday, Rouhani congratulated Bolivian president-elect Luis Arce and expressed Tehran's readiness to restore bilateral relations and extend cooperation with Bolivia.
"I sincerely congratulate you on the successful holding of the Bolivian general elections and on your success in this election," Rouhani said.
"The recent election, which resulted in the decisive victory of Your Excellency and Mr David Choquehuanca as Vice President, was not only a strengthening of the foundations of democracy, but also a glorious demonstration of the administration of justice by the great nation of Bolivia," he added.
Arce was running against former centrist president Carlos Mesa who received some 31.5 per cent of the votes. He accepted defeat during a press conference streamed on Facebook.
Arce is seen as the successor to former socialist president Evo Morales who headed the largely indigenous MAS party before being forced to resign last year over a disputed election leaving the South American country in political uncertainty.
He served as minister of economy and public finance from 2006 to 2017 and in 2019 under Morales.