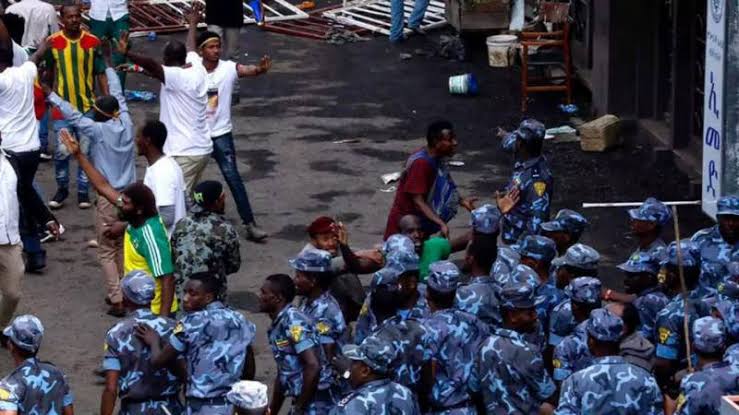 Armed group massacres 32 civilians, children in Ethiopia
An armed group in Ethiopia's Oromia region has "massacred" at least 32 civilians, including children.
While disclosing this on Monday November 2, 2020, officials warned that the actual death toll could be higher.
"The killings took place on Sunday in an area of western Ethiopia known as Wollega and involved up to 60 "armed and unarmed assailants", the Ethiopian Human Rights Commission (EHRC) said in a statement.
It said the assailants targeted members of the Amhara ethnic group, Ethiopia's second largest, and that victims "were dragged from their homes and taken to a school, where they were killed".
"Official figures state a death toll of 32 civilians, but preliminary evidence obtained by EHRC indicate the number is very likely to exceed that tally," it said in a statement.
Elias Umeta, the region's administrator, confirmed that 32 people were killed in the attack, which he said saw the assailants burn 21 houses.
"We buried today 32 of them. About 700 to 750 people were also displaced from the area. The killing was committed by an armed group called OLF Shane," Umeta said.