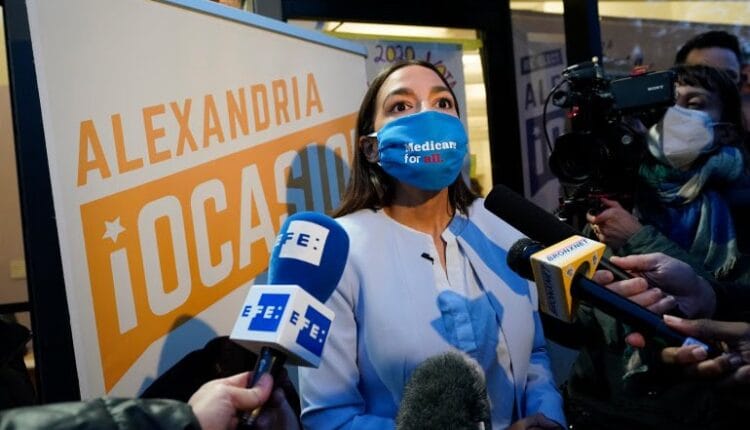 2020 Election: Ocasio-Cortez wins second term in office
Representative Alexandria Ocasio-Cortez has won a second term in the US House of Representatives.
Ocasio-Cortez emerged winner after defeating her Republican challenger John Cummings.
She took a nearly 40-percentage point lead with two-thirds of the vote counted.
She was all but assured of winning re-election in the heavily Democratic New York 14th congressional district which includes parts of New York City boroughs, The Bronx and Queens.
Ocasio-Cortez made history in 2018 as the youngest woman elected to Congress in US history at the age of 28, championing her working class and Puerto Rican roots. She is the daughter of a cleaner and a father who died in his 40s.
She is a member of the so-called "Squad" of four freshman progressive Democratic congresswomen that includes Rashida Tlaib from Detroit, Ilhan Omar from Minnesota and Ayanna Pressley from Boston.
Ocasio-Cortez was a leading advocate the so-called "Green New Deal" a bold plan to create jobs by switching the US economy from fossil fuels to electricity and renewables.
She had backed Democratic Socialist Bernie Sanders over Joe Biden early in the Democratic presidential primary contest.