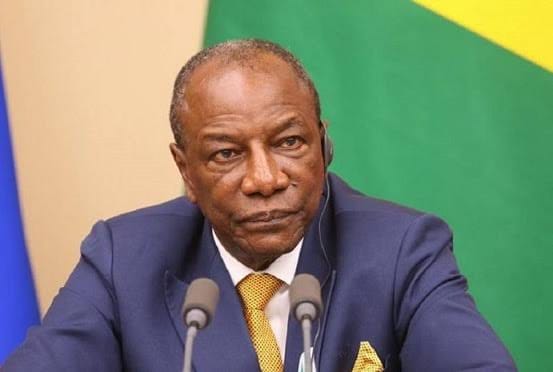 Conde appreciates Guineans for 3rd term reelection
Guinean President, Alpha Conde has extended his appreciation to all the country's citizens, who voted for his third term reelection.
Conde was declared winner of the controversial third term by the country's Constitutional Court on Saturday November 7, 2020.
At 59.5 percent, Conde's support was above the absolute majority needed to win in the first round, judges found, throwing out challenges to the October 18 ballot from figures including his main opponent Cellou Dalein Diallo.
Diallo received 33.5 percent of the vote, according to the official count.
In a statement released on Saturday, Conde expressed his gratitude to all those who voted in favor of the RPG Arc-en-ciel.
"I sincerely thank all the people of Guinea for their political maturity which has allowed the electoral process to take place in our country to the end.
"I thank all the activists, sympathizers as well as all those who voted in favor of the RPG Arc-en-ciel and therefore for me on October 18, 2020," the statement reads.
"I dedicate this victory to all Guineans, whether they voted for me or not because what matters, beyond our differences, is the Republic of Guinea that we must all put above our personal ambitions, be it -they legitimate.
"This is the time to silence our contradictions so that together, in unity and harmony, we come together to face the essential: the socio-economic development of Guinea and consequently the improvement of the conditions of life of populations throughout the national territory. I pledge to work firmly in this direction from the start of this first term of the Fourth Republic.
"I reiterate my hand extended to all the skills of the country, regardless of their origin or their political affiliation to join us, in an inclusive dynamic that takes into account the aspirations of each, to continue to build in peace, the Guinea of our dreams," it adds.
"May everyone find here the expression of my deep gratitude. It's your victory, Guineans!" Conde concluded.