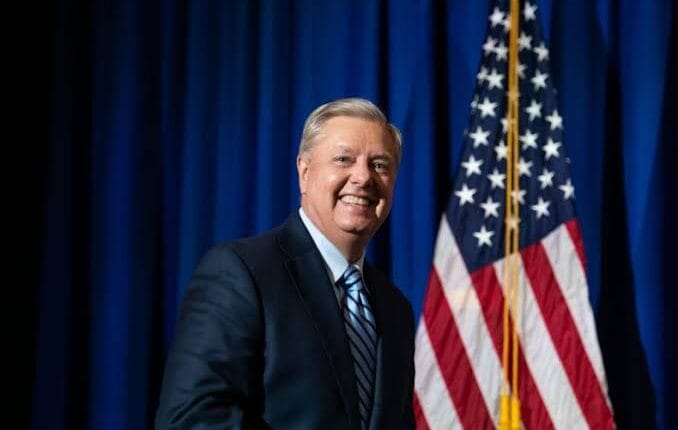 Sen. Lindsey Graham donates $500,000 to support Trump's legal defense
Sen. Lindsey Graham of South Carolina has donated a half-million dollars to President Donald Trump's legal defense fund.
While disclosing this on his Facebook page on Friday November 6, 2020, the senator, who just won reelection in Tuesday's election, stated that it is essential to stand with President Trump because "he stood for us".
Graham said would donate the money Thursday night so "we will have the resources to fight."
Graham noted that the donation is aimed at fighting allegations of wrongdoing that he called "earth-shattering."
"I'm here tonight to stand with President Trump. He stood with me.
"He's the reason we're going to have a Senate Majority," Graham said.
"He helped Senate Republicans we're going to pick up house seats, because of the campaign that President Trump won," he added.
Graham also said his win was "overwhelming" despite media polls that him in a much closer race with Harrison.
"Mainstream media polling is designed to suppress Republican votes.
"It's the game they play with their polling to depress the Republican vote," he alleged.
Some of the Trump team's lawsuits only demand better access for campaign observers to locations where ballots are being processed and counted. A judge in Georgia dismissed the campaign's suit there less than 12 hours after it was filed. And a Michigan judge dismissed a Trump lawsuit over whether enough GOP challengers had access to handling of absentee ballots