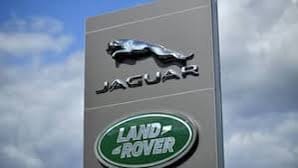 Steep drop puts S.Africa inflation back within target range
South African inflation dropped to the lowest level in 20 months in June, slipping back within the central bank's target range, official data showed Wednesday.
Annual consumer price inflation slowed to 5.4 percent last month, down from 6.3 percent in May, national statistics agency StatsSA said in a statement.
The drop was the steepest since May 2020 and brought the rate within the Reserve Bank's 3 percent to 6 percent target range for the first time since April 2022, the agency said..
"The rate in June is the lowest reading in 20 months," it said.
Price rises for food and non-alcoholic beverages slowed to 11 percent from a high of 14 percent in March.
Prices of oils and fats also decreased for a tenth consecutive month.
Wine and beer were instead on the up, pushing prices for alcoholic beverages and tobacco to 6.1 percent from 5.9 percent in May.
"Annual transport inflation tumbled from 7.0% in May to 1.8% in June, dragged lower mainly by softer fuel prices," StatsSA added.
Policymakers around the world are battling elevated inflation caused largely by surging energy and food prices following Russia's invasion of Ukraine.
South Africa's central bank raised its main interest rate to 8.25 percent — a 14-year high — in May. It added that it expected inflation to average at 6.2 percent this year.
©️ Agence France-Presse