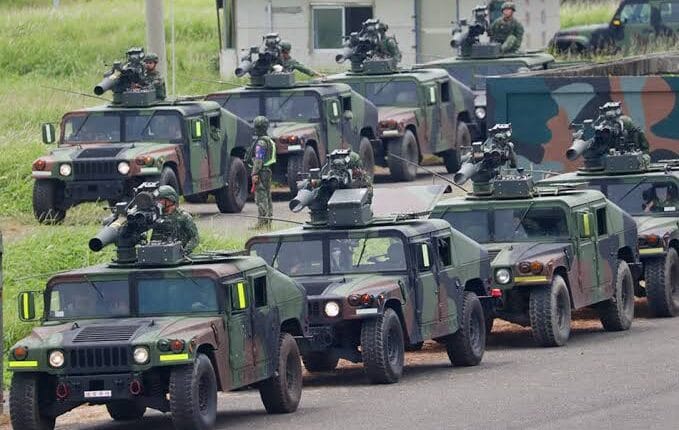 US announces $345m military aid package for Taiwan amidst rising tensions with China
The United States has revealed a substantial military aid package of $345 million for Taiwan, a self-governing island claimed by Beijing. The announcement, made by the Biden administration on Friday, includes provisions for "defence articles," military education, and training.
While the White House statement did not provide specific details on the weapons and equipment to be supplied, media outlets citing anonymous officials reported that the package would include portable air defence systems, small arms munitions, and reconnaissance equipment.
China responded swiftly with strong disapproval, vowing to forcibly "reunify" Taiwan with the Chinese mainland if necessary. The Chinese embassy in Washington expressed its displeasure, urging the US to halt arms sales to Taiwan and avoid creating further tensions in the Taiwan Strait.
Despite not officially recognizing Taiwan, the US has continued to support the island's defence due to its commitment under the "One China" policy. In recent years, Taiwan has sought to bolster its defences in response to Beijing's increasingly aggressive actions, including military incursions by warplanes and naval vessels.
This latest aid package adds to the already substantial military support that Washington has provided to Taipei. The US Congress previously authorized President Biden to draw aid for Taiwan from American military stocks, a fast-track method of supplying equipment similar to the assistance offered to Ukraine during Russia's invasion.
The strengthening of ties between the US and Taiwan, coupled with the independence-leaning stance of Taiwan's administration under President Tsai Ing-wen, has further strained relations between Washington and Beijing. China has accused the US of turning the island into a potential "powder keg," escalating the geopolitical situation in the region.