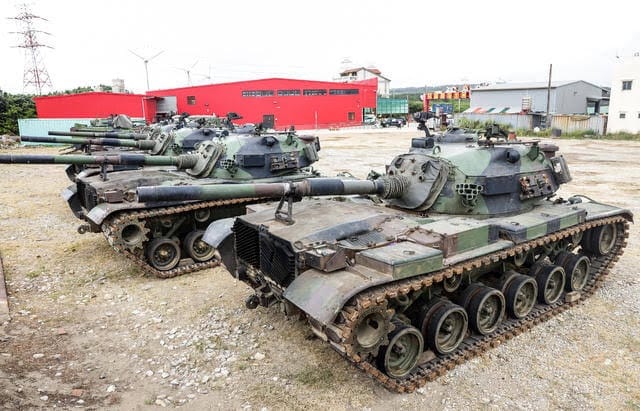 China accuses US of turning Taiwan into "powder keg" following new military aid announcement
China has accused the United States of transforming the self-governing island into a "powder keg and ammunition depot in response to the White House's announcement of a $345 million military aid package for Taiwan." The recent aid package drew strong opposition from China's Taiwan Affairs Office, which claims Taiwan as its own territory.
Chen Binhua, a spokesperson for the Taiwan Affairs Office, emphasized that no amount of financial support or weapons from the U.S. would deter China's determination to resolve the Taiwan issue and reunify the motherland. The Office stated that such actions by the U.S. are escalating the threat of conflict in the Taiwan Strait.
Amidst the escalating tensions, Taiwan's Ministry of National Defense reported tracking six Chinese navy ships near its shores. Over the years, China's People's Liberation Army has intensified military maneuvers targeting Taiwan, deploying fighter jets and warships to encircle the island.
Taiwan, led by the Democratic Progressive Party, has been actively increasing its weapons purchases from the U.S. as a strategy to deter potential Chinese aggression. The recent aid package, approved under presidential authority, allows Taiwan to access weapons from existing U.S. military stockpiles without waiting for production and sales.
The package includes self-defense capabilities aimed at bolstering Taiwan's deterrence efforts in the face of potential threats. It covers critical defensive stockpiles, multi-domain awareness, anti-armor, and air defense capabilities, according to Defense Department spokesman Lt. Col. Martin Meiners.
While Taiwan has purchased weaponry worth $19 billion, a significant portion of it is yet to be delivered to the island. The historical split between China and Taiwan occurred during the civil war in 1949, and Taiwan has since maintained its autonomy, separate from China's ruling Communist Party.