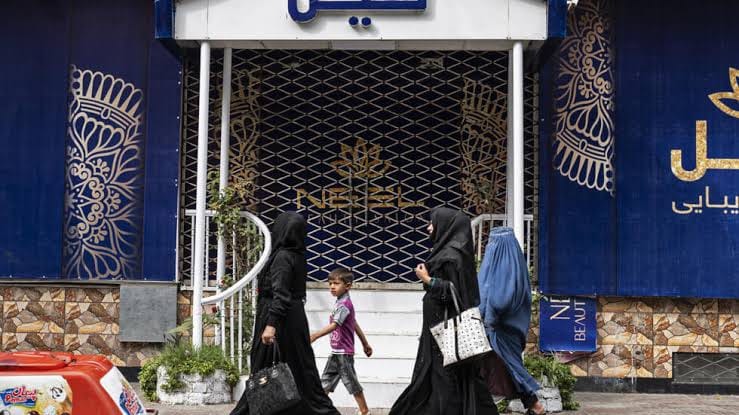 US delegation presses Taliban at Doha meeting on women's rights
US officials denounced the deteriorating human rights situation in Afghanistan — particularly for women and girls — during a meeting with Afghan Taliban representatives in Doha, the State Department said Monday.
The American delegation also expressed "deep concern" regarding the humanitarian crisis and the need to continue supporting aid organizations and UN bodies delivering assistance, a State Department statement said.
The closed-door meeting was one of the highest-level known gatherings of US and Afghan government officials in months, with the Washington team headed by Special Representative Thomas West and Kabul's by Foreign Minister Amir Khan Muttaqi.
The US statement did not, however, identify the Afghan representatives — describing them only as "senior" and as "technocratic professionals."
A separate Afghan foreign ministry statement issued late Monday did name Muttaqi, and said his team included finance ministry and central bank representatives.
It noted human rights were discussed, without elaborating, and said the meeting underscored discussions between the sides on ending banking restrictions and sanctions.
Women's rights have been a sticking point in negotiations over aid and recognition since the Taliban swept back to power in August 2021.
The Taliban government has barred girls and women from high schools and universities, banned them from parks, funfairs and gyms, and ordered them to cover up in public.
Rina Amiri, the US Special Envoy for Afghan Women, Girls, and Human Rights, who attended the meeting, said in a post on X, the platform formerly known as Twitter, that she had been urged to "directly engage the Taliban."
"We called for the removal of restrictions on women & girls, including access to education & work; release of detainees; & end to corporal punishment, & crackdowns on media & freedom of expression," she wrote.
The Afghan statement said Kabul "emphasized once again that to build trust, it is important to remove blacklists and release the bank reserves so Afghans can develop their economy without foreign aid."
The State Department said it would be open to "a technical dialogue regarding economic stabilization issues soon."
The Afghan foreign ministry said the delegation also reiterated calls to restore consular services for its nationals globally.
A handful of Afghan embassies are operating under Taliban authority — including in Pakistan, Turkey and China — but many are occupied by diplomats associated with the previous government which is still, officially, represented at the United Nations.
The State Department statement said it acknowledged Kabul's "continuing commitment" not to allow Afghanistan to be used as a platform for attacks on the United States and its allies, noting "a decrease in large-scale terrorist attacks against Afghan civilians."
It also said it recognized a "significant decrease in cultivation" of poppies this growing season.
Since taking over, Taliban authorities have banned cultivation of the crop, which is used to make opium.
©️ Agence France-Presse