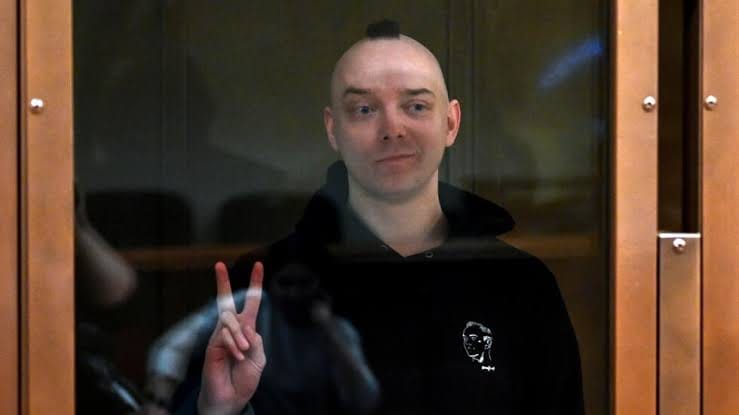 Russian reporter loses appeal against 22-year jail term
Russia's supreme court on Wednesday rejected an appeal by prominent investigative journalist Ivan Safronov against his 22-year prison sentence for high treason.
The 33-year-old was convicted last year of giving Russian military information to Czech intelligence and a Russian-German political scientist, charges he denies.
The appeal hearing was held in private and journalists were only invited to hear the court's decision, which left his sentence unchanged, Russian news agencies said.
The sentence has been criticized by human rights groups and former colleagues, who argue he was targeted for writing about embarrassing incidents in the Russian army.
He had worked as a special correspondent for Russia's Kommersant newspaper, where he wrote about Russian defence contracts and arms deliveries.
"You always hope, even though you know very well that most likely the (court's decision) will stand," Safronov's sister Irina Kovyazina said.
Safronov's lawyer told AFP he hoped the sentence would be reduced.
"We were counting on a slightly different outcome today," he said.
After coming under increased pressure from management, Safronov left the paper in 2019 and briefly worked at state space agency Roscosmos in an advisory role before his arrest in 2020.
Since launching full-scale hostilities against Ukraine in 2022, Moscow has ramped up efforts to stamp out independent journalism.
Dozens of journalists have left the country and reporting on sensitive issues like the conflict in Ukraine and the Russian military has become increasingly difficult.
Safronov is considered an expert on the Russian military. His father also wrote about military issues before he died in a fall from his Moscow apartment in 2007.
©️ Agence France-Presse