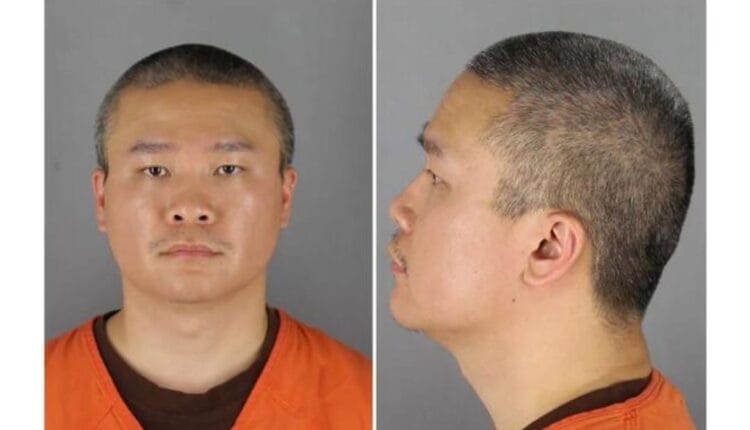 Thao sentenced for George Floyd killing
Former Minneapolis police officer, Tou Thao, has been sentenced to a term of 4-3/4 years in prison for his involvement in aiding and abetting manslaughter in the tragic 2020 killing of George Floyd.
George Floyd, a Black man, lost his life during a bungled arrest when another officer pinned his neck to the ground using his knee.
Local media reports reveal that "Hennepin County District Judge Peter Cahill presided over the proceedings and delivered the sentencing."
The sentencing exceeded the request made by Minnesota Attorney General Keith Ellison, who had sought a term of 4-1/4 years for Thao.
The decision by Judge Cahill comes following Thao's prior federal conviction of violating Floyd's civil rights, for which he received a sentence of 3-1/2 years, as reported by Fox 9 in Minneapolis.
In May, Judge Cahill had found Tou Thao guilty of aiding and abetting manslaughter in the second degree, a charge stemming from his role in the tragic incident.
Thao, a veteran police officer with nine years of service, was the fourth and final officer to face sentencing in connection with George Floyd's death.
Derek Chauvin, a white officer, was captured on video kneeling on Floyd's neck for over nine minutes on May 25, 2020.
Chauvin was subsequently found guilty of murder in 2021. During the incident, Thao maintained a barrier between the officers and a small group of bystanders while Chauvin and two other officers subdued Floyd, who was suspected of using a counterfeit $20 bill at a nearby establishment.
The aftermath of George Floyd's death prompted nationwide and global protests against racism and police brutality.
Notably, legal representatives for Tou Thao did not provide immediate comments in response to the sentencing on Monday.
The two other officers present at the scene, Thomas Lane and J. Alexander Kueng, were responsible for restraining Floyd's lower extremities while Chauvin knelt on his neck.
In the previous year, Lane and Kueng pleaded guilty in state court to aiding and abetting second-degree manslaughter. Consequently, Lane received a prison term of 3-1/2 years, while Kueng was sentenced to three years.
Both Kueng and Lane were also convicted of violating Floyd's civil rights in a federal trial conducted last year.
These federal sentences will be served concurrently with their state sentences: Lane's federal term is 2-1/2 years, and Kueng's is three years.
Derek Chauvin, the central figure in the incident, was handed a state prison sentence of 22-1/2 years for the unintentional second-degree murder of George Floyd.
He also received a concurrent 21-year federal prison sentence for charges related to violating Floyd's civil rights in the year prior.