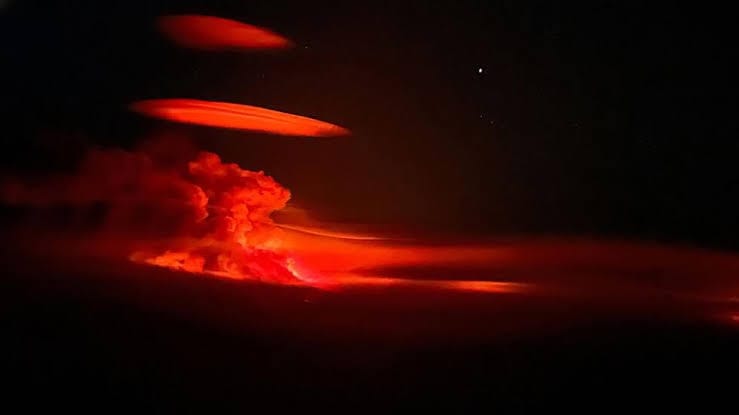 Canada's far north speeds up evacuations as fire approaches main city
Residents of Yellowknife in Canada's far north on Friday raced to evacuate ahead of a midday deadline as wildfires bear down on the remote city and other parts of the vast country.
Since authorities in the Northwest Territories issued the city-wide evacuation order late Wednesday, long lines of cars have snaked along the lone highway connecting the area to Alberta province to the south ahead of the 12:00 pm (1800 GMT) cutoff.
About 1,500 people have so far left Yellowknife, the regional capital, by plane, with an increased number of flights scheduled Friday to evacuate more of the city's 20,000 residents.
The nearest evacuation center is 1,150 kilometers (700 miles) away, in Alberta, where several sites have been set up.
Crews have scrambled to erect fire barriers as the flames approached Yellowknife, while water bombers have been seen flying low over the city, and swooping in to fill up at a nearby lake.
Northwest winds over the next two days will send the fire, already close to the city's perimeter, "in directions we don't want," Northwest Territories' fire information officer Mike Westwick said Thursday.
Several military aircraft have already been dispatched, along with more than 120 soldiers to help beat back the flames.
In what had already been declared the Northwest Territories' largest-ever evacuation, the emptying of Yellowknife now means half the population of the near-Arctic territory will soon be displaced.
Several towns and Indigenous communities were also already under evacuation orders.
Prime Minister Justin Trudeau interrupted his summer vacation Thursday to convene an incident response group.
In British Columbia in western Canada, evacuation orders were also put in place for areas near Kelowna, as a different fire threatened the city of around 150,000.
Scientists say human-caused global warming is exacerbating natural hazards, making them both more frequent and more deadly.
The evacuation of Yellowknife is the second time a sizable Canadian city has been cleared due to wildfires since 100,000 residents of Fort McMurray in Alberta's oil and gas producing heartland were forced out in 2016.
Earlier this year, suburbs of Halifax on the Atlantic coast were also evacuated.
Canada is experiencing a record-setting wildfire season, with official estimates of over 13.7 million hectares (33.9 million acres) already scorched. Four people have died so far.
Waves of smoke have also intermittently descended on the United States, prompting several air alert warnings in large swaths of the country's center and east.
The Yellowknife evacuation comes amid heightened awareness about the deadly speed of wildfires, after a town on the Hawaiian island of Maui was razed by a fast-moving inferno, killing more than 100 people.
©️ Agence France-Presse