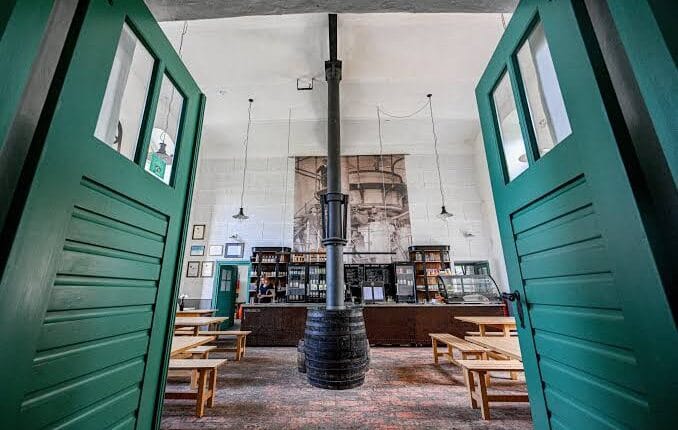 Rise from rubble: Czech brewery wins EU heritage prize
For Czech architect Pavel Prouza, restoring a run-down building with historic value was a childhood dream nurtured during family tours of old monuments.
Next month, he will receive a major European heritage award in Venice for having renovated a sprawling derelict brewery on the brink of total destruction.
The Renaissance-era site in Lobec, a village north of Prague, is now producing beer again after architect and his wife sank all their money into the high-risk investment.
With an annual output of almost 100,000 liters of beer, the brewery looks set to thrive in the country known for its love of the tipple.
The Czech Republic tops world rankings with its annual beer consumption of 139 liters per head and has seen hundreds of small breweries emerge in recent decades.
When the couple chanced upon the run-down brewery and bought it in 2007, "it was not nice or cosy at all", Prouza, 46, told AFP.
"The atmosphere of ruin and decay prevailed," he added.
Several hundred years old, the brewery produced over a million liters of beer a year during its heyday in the early 20th century.
It flourished until World War II but was nationalized when the Communists took power and turned into a produce warehouse, tractor garage, workshops and flats.
Falling into disrepair, the site changed hands several times post-communism, its owners using it for construction material.
Squatters finished the job, burning up the floor planks and treating some of the premises as a toilet.
"Only two water reservoirs have survived, because they were too large to carry away," Prouza said.
Using their savings, bank loans and subsidies from local authorities and the EU, the couple began to renovate.
"The early phase was the toughest, it seemed certain the task was too big," Prouza said.
Looking for a game-changing investment, they decided to sell their flat in Prague and move to Lobec in 2014.
A year later, they finally opened the brewery and restaurant.
"The brewery has now been making money for eight years. We didn't need any subsidies this year," Prouza said.
Their master brewer — a local enthusiast — produces the standard bottom-fermented lager, but also ales, stouts and even gruit beer seasoned with herbs grown in the village garden.
A popular spot for cyclists, the brewery offers tours by Prouza and also serves as a venue for concerts and exhibitions.
The Lobec brewery is one of 30 heritage projects to receive the European Heritage/Europa Nostra Award this year.
Its organizers singled out the "courageous" project as "an example of successful project management with limited financial resources.
"The revival of the brewery has brought life back to the village… (which) is flourishing socially."
Mayor Zuzana Pavlikova Simonkova said the brewery had inspired some neighbors to revamp their dwellings.
"It is a kind of motivation, and we have to admire what the Prouzas have achieved," she told AFP.
Pavel Prouza describes himself as the "manager, guide, gardener, caretaker and cleaner" at the brewery — a jack-of-all trades always on call.
The couple, who have three children, have now set their sights on a historic villa for another revamp.
"This is what we are trained to do and what we should do," Prouza said.
"Save old houses, not haggle with the cook and collect plates and serve beer. And I think we can do it."
©️ Agence France-Presse