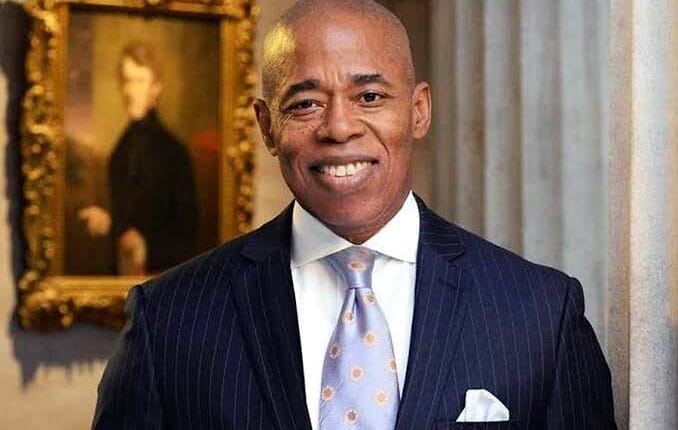 Mayor Adams releases FY23 mayor's management report
Mayor Eric Adams has unveiled the highly anticipated Mayor's Management Report (MMR) for Fiscal Year 2023, a comprehensive evaluation of city agency performance throughout Fiscal Year 2022, spanning from July 1, 2022, to June 30, 2023.
This comprehensive report was contained in a press release on Saturday September 16, 2023.
It covers the inaugural full fiscal year of Mayor Adams' tenure, spotlights the administration's remarkable achievements in enhancing youth services, fostering economic development, and elevating the quality of life for all residents of New York City.
Mayor Adams asserted, "As I consistently emphasize, New York isn't merely making a comeback; it has already rebounded. The statistics from our first complete fiscal year in office provide irrefutable evidence.
Through astute investments in youth programs, the pursuit of an equitable economic resurgence, the revitalization of our organic recycling program, substantial housing initiatives, and numerous other accomplishments, our city is unmistakably headed in a positive direction. Although there's more work to be done, this report underscores that we are securing significant triumphs that will ameliorate the lives of all New Yorkers."
Director Daniel Steinberg of the Mayor's Office of Operations declared, "For over four decades, the MMR has stood as the benchmark for public accountability in city government. This administration's unwavering belief in the power of data to guide decision-making and boost public accountability led us to introduce the dynamic Mayor's Management Report last year.
We are steadfast in adding metrics that pertain to crucial governmental functions and Mayor Adams' signature initiatives. By providing the public with a more transparent view of city government's performance, we can persist in our mission to 'Get Stuff Done' for New Yorkers."
The MMR, born out of the fiscal crisis faced by the city in the 1970s, serves as a national model for transparent, data-driven reporting on municipal services. Both the MMR and the Preliminary Mayor's Management Report, which covers the initial four months of the fiscal year and is released in January, are mandated by Section 12 of the New York City Charter.
Key highlights of this year's MMR encompass:
Enhancing Youth Services
Participation in the Summer Youth Employment Program (SYEP) soared by 22% compared to the previous summer, following an increase in program slots to 100,000.
The total stipends and wages disbursed to SYEP participants surged to $117.4 million, marking a substantial 21% boost from the summer of 2022.
The number of youths benefiting from life coaching through the Fair Futures program increased by an impressive 24%, building on Mayor Adams' creation of the College Choice program, which extends the achievements of Fair Futures.
The city's commitment to identifying and aiding runaway and homeless youth was evidenced by a remarkable 22% increase in engagements by the New York City Department of Youth and Community Development's street outreach teams.
The expansion of the Summer Rising program, targeting students in grades K-8, led to an 8% rise in enrollment.
The average enrollment in center-based child care voucher programs witnessed a substantial 42% surge, widening access to affordable child care services.
Promoting an Equitable, Healthy, Sustainable Economic Recovery
Construction jobs associated with housing production experienced a significant 31% increase, while permanent job opportunities saw a commendable 19% rise.
The city's Cultural Institutions Group members, an assorted collection of institutions encompassing museums and botanic gardens, reported a notable 9% increase in visitor numbers, reaching the highest total since Fiscal Year 2019.
Registration of jobseekers via the New York City Department of Small Business Services' Workforce1 Career Centers surged by a commendable 15%.
Building a Greener City
NYC Ferry witnessed a remarkable 23% increase in ridership, achieving an all-time monthly ridership record with 550,000 riders.
Staten Island Ferry ridership recorded a noteworthy 21% increase, outpacing the growth rate of the New York City subway system.
Citi Bike trips rose by 13%, setting a new fiscal year ridership record with over 32 million total rides.
The city achieved a historic milestone by diverting over 100,000 tons of organic waste from landfills for the first time since the inception of the organics recycling program, thanks in part to Mayor Adams' $23 million investment in the citywide expansion of the curbside organics program in the Fiscal Year 2023 Executive Budget.
The number of electric vehicles in the city's fleet, overseen by DCAS, increased by an impressive 34%, accompanied by a 41% surge in the installation of cumulative electric vehicle charger ports.
Investing in Affordable, Quality Housing*
Total affordable housing construction initiated skyrocketed by an astonishing 44%, reaching 24,090, with a simultaneous 21% increase in the number of supportive housing units.
There was a substantial 17% increase in households previously experiencing homelessness securing affordable housing units, coupled with a remarkable 222% increase in applicants from this demographic gaining access to public housing through the federal Section 8 program.
The number of units in New York City Housing Authority developments remediated for lead contamination witnessed an extraordinary 426% increase.
The New York City Department of Housing Preservation and Development successfully completed a record 830,328 inspections.
Improving Quality of Life
Major felony crime arrests surged by 17%, marking the highest level in over a decade.
Gun-related arrests rose by 6.4%, reaching 6,837, attributed to the introduction of Neighborhood Safety Teams under Mayor Adams' leadership, dedicated to removing illegal firearms from city streets.
Narcotics arrests saw a significant 30% increase.
City agencies exhibited an impressive 82% increase in the removal of graffiti square footage compared to the previous year, reaching the highest level since Fiscal Year 2019.
The New York City Department of Mental Health and Hygiene conducted a record 179,000 initial pest control inspections.
A record-breaking 84.6% of New Yorkers now reside within walking distance of a park, representing crucial progress towards Mayor Adams' goal of enhancing park accessibility across all five boroughs.