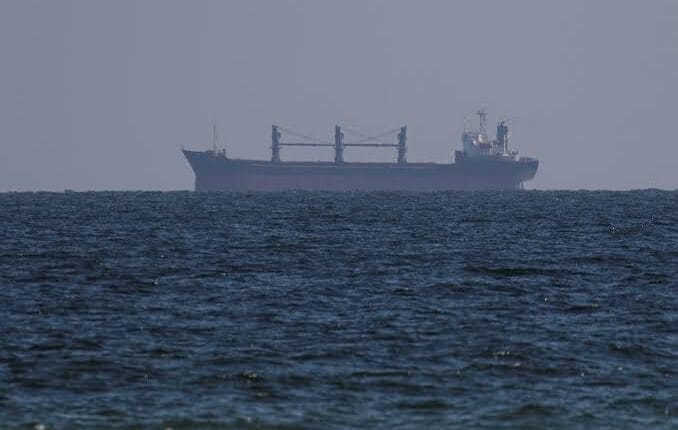 Ukraine welcomes arrival of 2 cargo ships via newly established black sea corridor
Ukraine's maritime landscape witnessed the arrival of two cargo ships at one of its key ports, thanks to the implementation of a temporary Black Sea corridor initiated by the Ukrainian government.
The Ukrainian Sea Ports Authority, in an official online statement, confirmed the arrival of two Palau-flagged bulk carriers at the strategically located sea port of Chornomorsk, situated in the southern Odesa region.
This event carries substantial economic implications, as Ukraine's Deputy Prime Minister, in a separate online statement, shed light on the cargo and its destination. These two ships have been tasked with the vital mission of transporting approximately 20,000 tons of wheat to nations in both Africa and Asia, underlining Ukraine's continued commitment to international trade and humanitarian support.
What makes this development particularly noteworthy is that these cargo vessels mark the first to dock at Ukrainian ports since Russia's withdrawal from a wartime agreement aimed at ensuring the secure export of grain from the beleaguered nation.
This recent success underscores Ukraine's resilience and determination to rebuild its trade relationships, despite the challenges posed by geopolitical conflicts in the region.
The utilization of the Black Sea corridor not only highlights Ukraine's adaptability but also signifies a crucial step towards reestablishing its role as a key player in global trade.