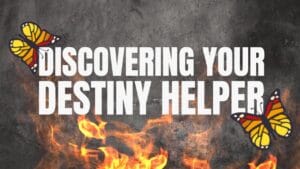 Destiny Friends,
It is instructive to note that achieving success is impossible without strategic positioning or meeting the right people along life's way. In the journey of life, everyone needs favour which can come from sheer luck, benefactors, friends, destiny helpers or even detractors. Yes, detractors! This is because detractors can assist you to unleash your potential due to their criticisms. Most times some uninformed minds think detractors hate them, but in reality, anyone we meet in life is for a purpose. Your duty is to figure out their purpose in your life and maximize it.
Every successful person has someone who assisted him or her. In every great man's success story, there is usually one or two people whose impact made a huge difference and impact in their life.
Success has many relatives and concubines, as well as haters. One of the components of success is luck. Luck plays a critical role in life. In as much as one must prepare to take advantage of any opportunity, there are cases where luck just shows up for someone because the person was at the right place and at the right time. Either way, one must be prepared to receive the opportunity.
Favour is another ingredient and component of success. When one is favored, life will be literally easy because of the goodwill one will attract from the universe. One of the ways to know one is favored is by the influence of destiny helpers in his life.
Destiny helpers come in various ways. Your destiny helper might not necessarily be a billionaire; Chief Executive Officer, Governor, President, celebrity of an influential person in the world; your destiny helper can be your child, spouse, partner, friend, sibling, parent, mentee, mentor, teacher, or even a stranger. What's important is your ability to know their mission and purpose in your life.
On a personal note, I have been blessed and favored to have amazing parents, siblings, friends, mentors, and detractors who helped me to unleash my potential. It will be a disservice to humanity if I fail to acknowledge the favours I have received in the journey of life because I didn't really succeed on my own accord.
Sometimes in life, opportunities dress in various ways. Sometimes, it can dress like problems, sometimes, it can appear like challenges, betrayals, failures and life experience. In the same way, your destiny helper can wear a disguised uniform, and if one is not purposeful and intentional, the blessings may be lost.
To attract the blessings of destiny helpers, one must have value to offer. It's one thing to have a resourceful person in your life, and another to manage friendships and relationships. No matter how blessed, favored and lucky you are, if you are not able to manage the people and resources at your disposal, you will lose them.
To understand how destiny helpers work, anytime you come across your destiny helper, you will not have to beg for anything because they know their role in your life. The person knows his assignment. This is generally true because anybody that wants to help or assist you will not wait for you to ask for assistance.
In as much as we all need destiny helpers and favour, the greatest destiny helper we need is from God. God can literally do for you what no one man can do for you. Sometimes, when men act like god, remind them in subtle ways; God is God and Lord of lords. God will not come down to assist you, He will use human beings to assist you. It's, however, sad to note that some humans are now playing god because they have positional authority.
What these uninformed minds fail to realize is that you will get what you want faster when you help other people to achieve what they want. If you have an assignment to be a blessing, why delay in executing it? The person you are helping today might turn around to bless you tomorrow, and when you fail to do the work you have been assigned to do, God will miraculously do it without you.
One may ask, who are destiny helpers? They are beings divinely and strategically positioned to help you arrive at your expected end. Destiny helpers are people who use their networks to open opportunities for you. Most times, we will never know who our destiny helpers are because they are people that don't look like one.
According to Pastor Belinda, here are few ways to know who are destiny helpers are:
1. Your destiny helper doesn't have to be a blood relative.
2. Your destiny helper won't necessarily look like you or talk like you.
3. Your destiny helper's role may just be to speak for you until you can speak for yourself.
4. Your destiny helper may not even believe in what you believe in or share your values.
5. Sometimes, an enemy of progress can help be your destiny helper.
6. Sometimes the destiny helper's relationship isn't what we expect, but God uses certain [unpleasant, incomprehensible] people and situations to elevate his children.
If I may ask, who is a destiny helper? A destiny helper does not necessarily need to know they are a destiny helper to you. They just live their life and do what they do naturally, but what they do has a significant impact on your journey which you might only realize after you reflect on your progress later.
According to Apostle Joshua Selman, there are four kinds of destiny helpers:
1. Burden Bearers
The first kind of destiny helper you need for extraordinary success in life is burden bearers. A burden bearer is someone who stays with you during difficult times and helps you with the situations you will naturally get overwhelmed by.Burden bearers can come in different forms. They can be a neighbor that helps take care of your children while your wife is sick and you're juggling between jobs. It can be a relative that gives financial assistance from time to time until you are financially stable. The assignment of burden bearers is to save you from being overwhelmed.
If you don't have people handling the little things for you, you might not have enough time, energy, and resources to focus on other aspects of the journey to success that cannot be  outsourced.
2. Gifted Men
Gifted men are destiny helpers that are very skilled and have abilities to create realities that you desire. You can have many burden bearers, but people can only give out what they have. You need destiny helpers who can do the things you need. For the success of your business, this gifted man can come as a cashier you employed but knows so much about digital marketing and branding. Their input, therefore, creates a new turn in the trajectory of your organization.
But gifted men are not limited to people with talent and skills. People with spiritual gifts and unusual graces are also destiny helpers you need. They can speak into your life and hasten your progress or create seasons that wouldn't have come on their own.
They can impact you with gifts that will announce you to your world or overcome the challenges you are facing.
3. Men of Influence
The third kind of destiny helpers you need to reach great success in life are people of influence. They are the kings of the earth, men who have gotten extraordinary results in their field, and have earned the respect of their generation over time.
The names of these persons carry credibility that once they endorse or identify with you, their credibility is transferred to you. Men of access and influence can bring you into their harvest, and compress years of labour and sweat into a day.
You should understand that everything you desire and every level of success you are pressing toward in whatever field is someone's current state and it takes them nothing to bring you to their level, and end all your struggles.
However, people do not just pay attention to you unless they're attracted. For these destiny helpers as men of influence to help you, they must be attracted.
4. Divine Connectors
Divine connectors are the fourth destiny helpers you must have. Unlike the others, they do not necessarily possess skills and resources that can change your life or make things easier. But they can connect you to people who do.
Divine connectors are bridges between where you are and who can take you to where you want to be.
The ministry of divine connectors is one many miss out on because on the surface, they do not look like they can make any contribution. A divine connector can be the driver or house help of a great man you want to meet.
They can be the gateman of your dream organization. They may not be able to offer you an appointment letter, but they can speak about you to the CEO whom they have built a relationship with over the years.
One would think that since divine connectors have access to these people, they should be great themselves, but it isn't always that way. They can be living fulfilling lives in their low estate. So, you must see beyond their appearance to the possibility within their influence.
In conclusion, as you journey through life, take time to know the people in your life and the role they play in your life. By doing so, you will understand how the favor of destiny helpers work, and if you can't figure it out, pray to God to assist you in locating your destiny helpers. Once you find them, treasure them like precious and priceless diamonds.
Henry Ukazu writes from New York. He works with the New York City Department of Correction as the Legal Coordinator.  He's a Transformative Human Capacity and Mindset coach. He is also a public speaker, youth advocate and creative writer Design Your Destiny and Unleash Your Destiny.  He can be reached via info@gloemi.com