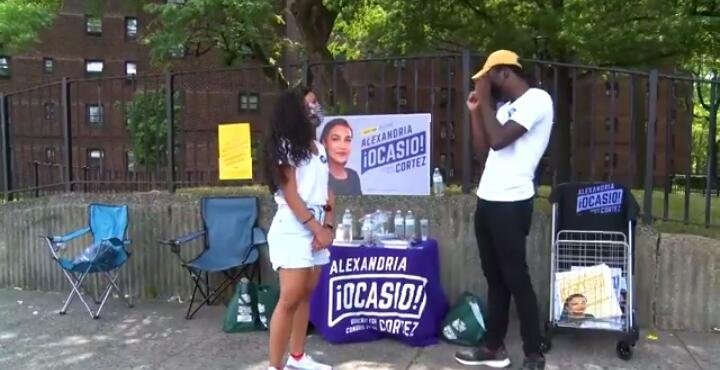 Allerton residents declare supports for AOC reelection
Allerton residents have declared their supports for the reelection of the congresswoman representing 14 District in New York City, Alexandria Ocasio-Cortez.
This was disclosed in an interview with Bronxtex TV, during her campaign for reelection in Allerton on the election day.
At the electioneering, which was held on Tuesday June, 2020, Ocasio-Cortez stated that anyone who could not vote this weekend can vote in person on Tuesday.
"If you cannot go out and vote this weekend, or mail your absentee, you can vote in person on Tuesday. We are excited about that and we are trying to let people know about that," Ocasio-Cortez said.
Volunteers and supporters of the congresswoman expressed their delight and gave reasons why she has their support.
While declaring his support for AOC, one of the residents, George Boateng, stated that he was born and raised in Bronx. He stressed that "it is necessary Bronx has a representative like AOC, who speaks their language."
Another resident who volunteered to join the campaign, Christine Cruz, said AOC has been doing wonderfully well in the Congress.
"We are here to declare our support for AOC. We are volunteers and supporters of AOC. We are telling the whole world what she has been doing in the congress," Cruz said.
"I hope she continues what she is doing. I really believe in her," she added.