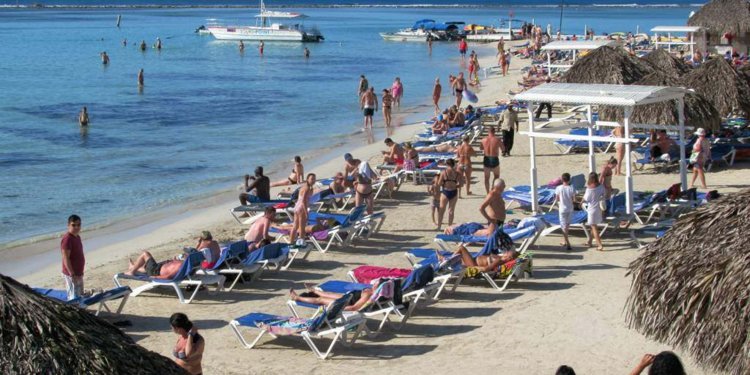 The Dominican Republic Is Not Where More American Tourists Have Lost Their Lives
You should know that tourism in the Dominican Republic is the main source that keeps the economy of this Caribbean country afloat.
Its magestral hotels, the wonderful climate that God has bestowed upon the country, the crystal clear, clean and well-maintained waters of its attractive beaches, along with their all-inclusive resorts which makes the Dominican Republic the envy of all others islands in the Caribbean.
Many people, including the Mayor of the City of New York, Bill de Blasio, have on occasion raised their voices in hatred, envy, or disgust against tourism to the Dominican Republic, which has resulted in calls for "Boycotts" of tourism and trips to the Dominican Republic.
Those voices have never achieved their goals and have time and again been left with their "Carbine on their shoulders", as it happened to Mayor Bill de Blasio and all those who have tried to destroy the tourism and economy of the Dominican Republic.
It is important that you know, that recently according to news reports, about 10 American tourists have died in the Dominican Republic while vacationing on the island.
As a result the news media and the enemies of the Dominican Republic, have loaded their guns, full of negative criticism against tourism, in D.R., to such an extent that many future tourists have canceled their reservations and trips to the Dominican Republic.
I believe that one unexplained death is too many. In this case 10 deaths in one year is very difficult to explain and needless to say the Dominican officials have an obligation to conduct a thorough investigation as to what caused of theses deaths.
However, it should be noted that the Dominican Republic is not the only vacation spot where most Americans have lost their lives, while vacationing. Mexico and Costa Rica have surpassed the Dominican Republic for the last three (3) years.
Beloved reader you should know and study these statistics that someone sent me, please observe:
Año Mexico Costa Rica Dominican Rep.
2016 265 32 17
2017 249 35 18
2018 196 24 13
Total 710 91 48
As you can see, according to these statistics, in the last three (3) yearss a total of 710 Americans have lost their lives while vacationing in Mexico, 91 Americans died in Costa Rica and 48 tourists died in the Dominican Republic.
If these statistics are true, we have to ask ourselves: Why were those American Deaths in Mexico, and Costa Rica not given the same coverage and importance that was given to the Dominican Republic? Especially when Mexico and Costa Rica has so many more deaths of tourist? Why has the press only focused on the Dominican Republic?
We mourn the loss of these lives. We join the pain of their families and pray for all of them. At the same time I wish to express that all lives are worth the same concern, and attention. We can not report the deaths of tourist as one exclusively in the Dominican Republic as if it were isolated incidences in DR. This will undoubtly harm DR's tourism and the country's economy.
I am Councilman Rev. Ruben Diaz and this is what you should know.