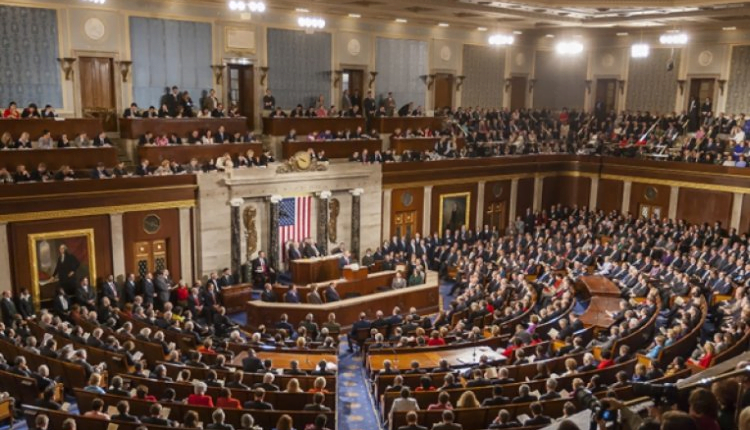 US Congress withholds stimulus package for employees, provides more support for corporations
New York, N.Y. — The House of Representativeshas passed "Stimulus Package 3.5" on Thursday, April 23, two days after it sailed through the Senate by unanimous consent. But everything that advocates like Peter Harrison, now a Democratic Candidate for New York's 12th Congressional District, is calling for remains on hold.
"Frankly, I'm absolutely floored that the Congress could see how much working Americans are suffering, and tell us once again to wait," Harrison said.
"When they passed the first stimulus package, they told us to wait until the next one for the direct support our families need. And we waited. We waited through three–now fourish–stimulus packages and yet here we are, without support for homerenters, front line workers, and small businesses. I take it back; I'm not surprised, but I'm disgusted.
The stimulus bill provides $380 billion for the Paycheck Protection Program which ran out of funding last week. Sixty billion will be set aside for underbanked businesses, but it is still unclear how this will be guaranteed. Harrison is concerned that Trump will once again interfere once he signs the bill, leaving small businesses on their own again.
"Trump has no incentive to provide any transparency in how funding is disbursed; he got away with it when the CARES Act passed, and yet the Congressional Oversight Committee is nowhere to be found." Representative Carolyn Maloney of NY-12 is the current Oversight Committee Chair.
Although the bill also provides $75 billion for hospitals, the formula to disburse the funding was unchanged, and will, therefore, fall significantly short of the support New York hospitals need. Earlier this week, Governor Cuomo said if New York doesn't receive more support from the federal government, hospital budgets will be cut by as much as fifty percent. Funding was also provided for nationwide COVID-19 testing, but without a national process in place, it is unclear how successful it will be. Meanwhile, homerents are days away from owing their May rent.
"It wasn't that long ago that Rep. Maloney claimed to support a $100 billion federal investment in housing support, with $10 billion directed to New York. Not a single dollar of that 'support' made it into this stimulus package. Empty promises weren't enough before this public health crisis; they certainly won't cut it during one."