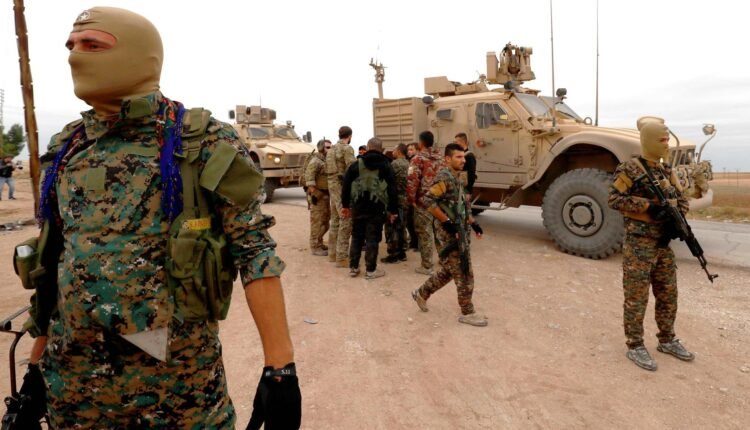 US-backed forces capture ISIS security leader in Syria
US-backed forces, Syrian Democratic Forces (SDF) have in a statement, stated that they had captured a leader of ISIS in eastern Syria where the Kurdish-led fighters have been battling the militants.
The statement identified the suspect as Osama Oweid Saleh and described him as "one of the most dangerous terrorists" of ISIS.
In its statement, the SDF said that "Saleh was a security official for the terrorists ISIS, in Deir Ezzor and took an active part in planning and implementing more than 40 terrorist operations" for the extremist group.
However, head of the Britain-based Syrian Observatory for Human Rights war monitor, Rami Abdel Rahman, disputed the claim.
Mr Abdel Rahman said that, "Saleh was merely a former local security official in the eastern Deir Ezzor province."
Mr Abdel Rahman said that Saleh "could be a member of an ISIS sleeper cell".
The Observatory reported that the SDF suffered record fatalities in an assault by ISIS as holdout militants kept up a fierce defence of their last Syrian redoubt.
It added that "A total of more than 200 people have been killed since around 500 ISIS fighters burst out of the fog shrouding the area in eastern Syria near the border with Iraq to launch their deadly assault last Friday."
"Ninety-two of the dead were SDF fighters while at least 61 extremists and 51 civilians, mostly their relatives, also died in the violence" it said.