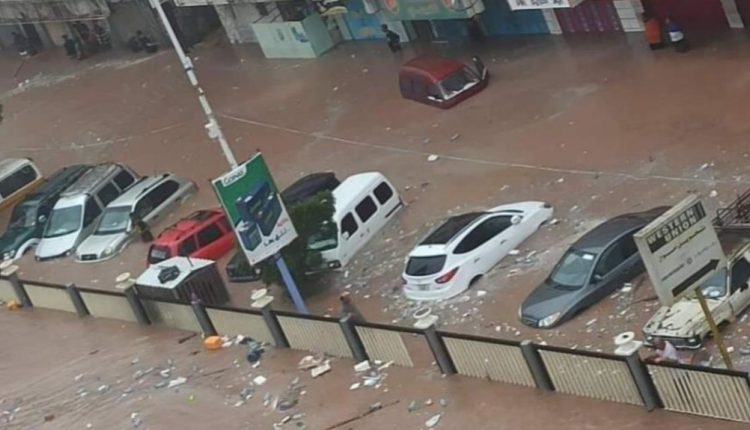 Yemeni prime minister solicits support to tackle deadly natural disaster
Yemeni prime minister Abdulmalik Saeed has directed the local authorities in Shabwa province to do more in protecting people against natural disasters.
The prime minister told the governor of Shabwa, Mohammed Salih bin Audio, during a telephone conversation on Tuesda August 4, 2020, to deal more with the damage caused by the torrential rain.
Local government officials and media reports said natural disasters have cause a lot of damage and casualties in the war-torn country.
Torrential rain with flooding in Yemen has killed not less than 20 people, left thousands of people displaced and hundreds of homes and farms shattered across the war-torn country.
Saeed was recently speaking from Riyadh, Saudi Arabia where he called for a synergy between the ministries and relevant local authorities as well as the emergency committee to deal with the flooding.
Yemeni health care system has been braced to accommodate a spike in fatalities and injured persons, as the rainstorms continued to lash the residential areas, washing away farms and livestock.
At least 12 people were killed and four others injured after torrential rain battered temporary Yemeni capital Aden in April, while the internationally-recognised government appealed for help.
Over 75mm of rain fell in 24 hours, leaving at least five people injured, sweeping away cars, damaging homes and causing a power outage, as the floods tore through the streets,
Experts have expressed their concern over the recent health condition in Yemen, where cholera, dengue fever and now COVID-19 have spread.
Aden, the Yemeni interim capital, was declared a "disaster area" in April after the sever downpour and flash flood killed at least nine.