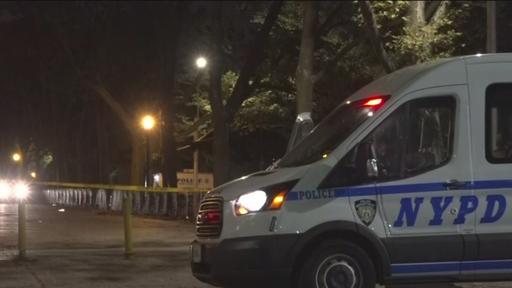 Bystander falls victim of gunfight in Brooklyn
A bystander has been killed after he was caught in the crossfire of a gunfight in Brooklyn.
Police said Christopher Ross, 53, was on the handball court at Lincoln Terrace Park in Crown Heights when he was shot in the head and died.
The incident was reported around 6 pm on Sunday August 9, 2020.
"It's ridiculous. I just feel like people need to stop. The violence is getting really crazy," said Fredline Mayers, a Canarsie resident.
Sources said Ross was an innocent bystander, caught in the crossfire between two groups who opened fire at each other after getting into an argument.
"We heard the gunshots 'cause he was right there… there were more people in the park. They got up and they just started running outside the park. And that's when we left," said Ezekiel Edwards.
Frustrated families who frequently visit Lincoln Terrace Park with children said this was the second deadly shooting there this summer.
In July, a 27-year-old man was also killed during the day.
"There's literally nothing I can do to stop anyone from doing what they're doing," said Mayers. "I just wish they would stop, or not do it where kids are."
Parents said they will not return to the park until the violence is under control.
"It's getting crazy out here and, we need more police. We really do," one mother said.
Source: NYP and New Agency