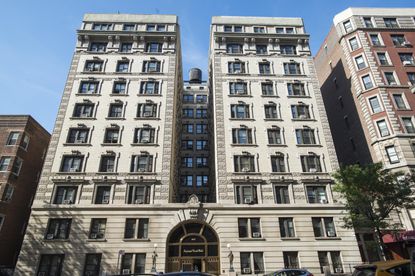 The owner of Manhattan building has been fined with $290 million in city fines and penalties for making illegal short-term rentals to visitors who filled the halls with marijuana smoke and loud music.

According to the city's Office of Special Enforcement (OSE), in 2016, the Imperial Court Hotel on W. 79th St. was ordered to provide only permanent housing. However, inspectors found as many as 99 units of the building being used as hotel rooms at a time.

"At a time of heightened concern about safe affordable housing and tenants' rights, the decision marks an important victory for all New Yorkers," OSE's Executive Director Christian Klossner said in a statement.

The city was acting on complaints from Imperial Court Hotel residents, who had alleged that short-term renters "regularly smoke cigarettes and marijuana … and this smoke seeps into the Plaintiffs' rooms.

"Transient occupants regularly throw parties and play music at all hours of the night," the complaint added.

Local Assemblywoman Linda Rosenthal said in a statement, naming the building's owner that, "This settlement is a testament to the relentlessness and fearlessness of the residents of the Grand Imperial Court, who refused to be bullied by Michael Edelstein and fought tooth and nail to protect their homes."

"Every unit Michael Edelstein made available to illegal hotel guests is a potential home that must now be made available as permanent housing for low-income New Yorkers," she added.

The law firm that represented the Imperial Court Hotel did not immediately answer a request for comment.

The settlement came as the city is cracking down on illegal rentals and followed a June settlement with AirBnB.